Advanced Dental Services & Technology – New Braunfels, TX
State-of-the-Art Care at Our Modern Dental Office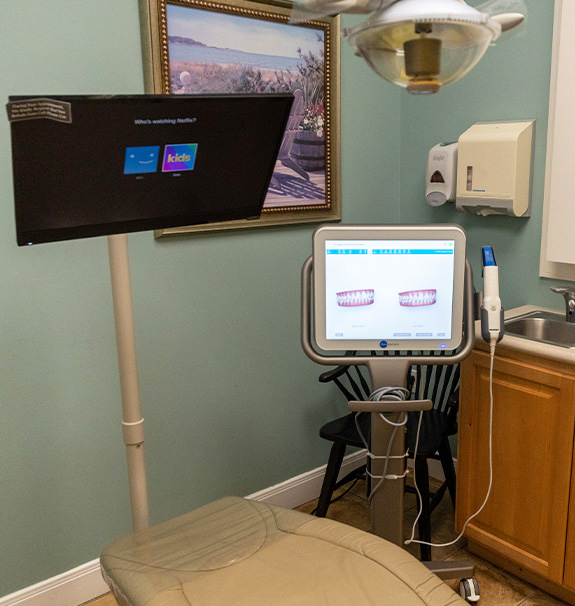 Although some aspects of dentistry haven't changed over the years, such as our attention to each patient, technology continues to make huge leaps and bounds forward. Our team at Gruene Family Dental is keeping up with the latest developments and bringing the best of what the industry has to offer back to our dental office in New Braunfels. Here are just some of the services and technology we use every day to make your experience better.
TMJ/TMD Therapy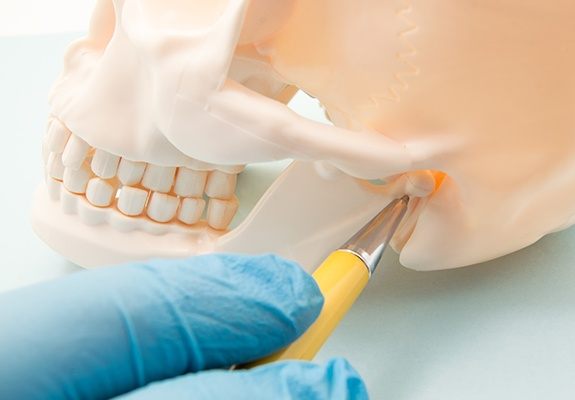 If you feel jaw pain, especially in the morning, you may have a problem with your temporomandibular joint or your TMJ, which is located right next to each ear. We can properly diagnose TMJ issues (called TMJ disorder or TMD) and offer treatment through the use of custom splints or minor adjustments to your bite alignment. These appliances can allow your jaw muscles to relax, reducing your TMJ pain.
Nitrous Oxide Sedation Dentistry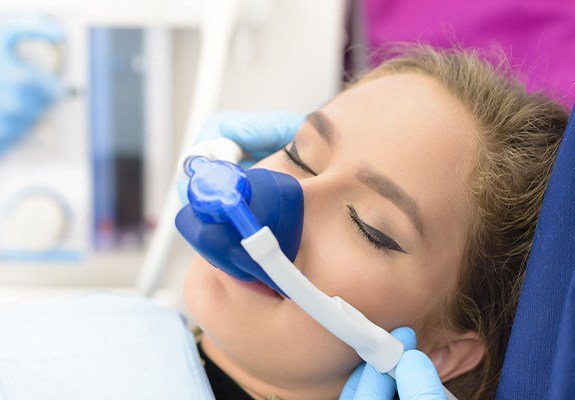 If you feel genuine anxiety about visiting the dentist, you're far from alone. Millions of Americans avoid necessary dental care out of fear, endangering their oral and overall health, but it doesn't have to be this way. Through the use of nitrous oxide sedation, our team at Gruene Family Dental can gently ease your anxiety and help you relax in order to undergo whatever procedures you need to keep your smile healthy and strong.
Intraoral Camera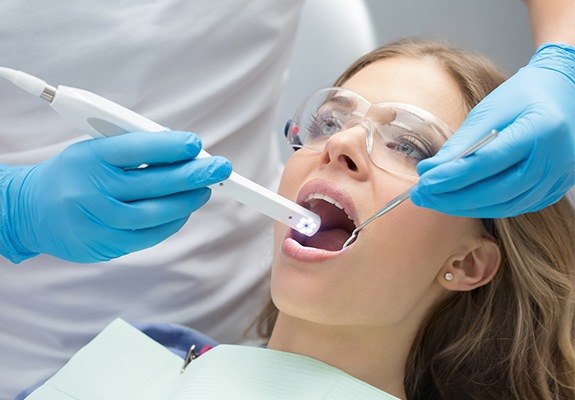 We believe in being transparent with our patients. What does that mean? We're honest about the issues we see, and we take the time to fully and clearly explain them to you. Intraoral cameras help us do just that. With our Mouthwatch cameras, we are able to take images of the inside of your mouth and show these images to you on our screens. As a result, you're able to make informed decisions about your dental health.
Digital X-Rays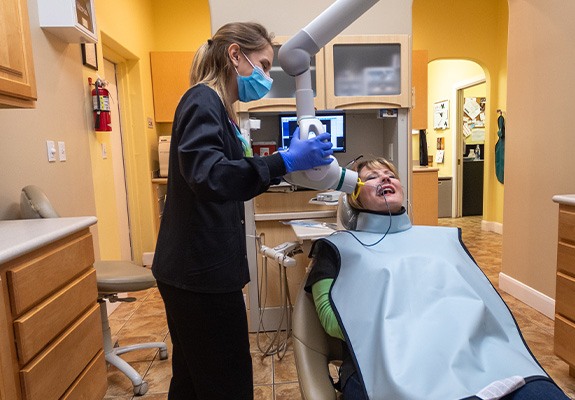 X-rays have been around for many years now, but digital technology has made this critical diagnostic tool even better! With digital X-rays, we are able to view the electronic file almost immediately, without the use of harsh chemicals for development. This more efficient tech not only saves us valuable time but also allows us to do our little part to save the environment. You are also exposed to far less radiation with digital X-rays, so you can have more peace of mind for your safety.
Cavity Detection
Without Radiation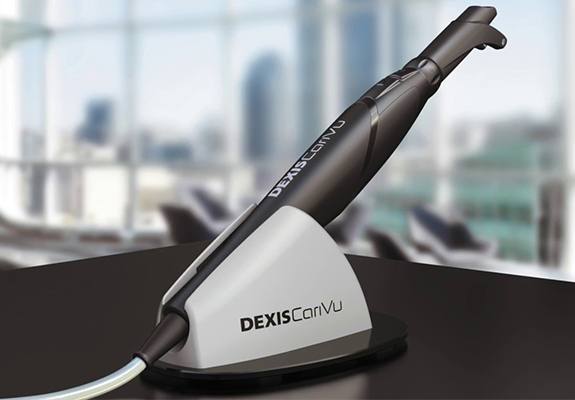 Early detection of a cavity is key when choosing a preventative solution. When an initial cavity is forming it can be very difficult to see just how much tooth structure is affected. CariVu transillumination is a key tool for this early detection. This system uses this technology of transillumination to identification cavities, decay around previous restorations and cracks. Best of all, CariVu uses no radiation which is ideal for small children, pregnant women and other patients who may be averse to X rays.
Digital Impression System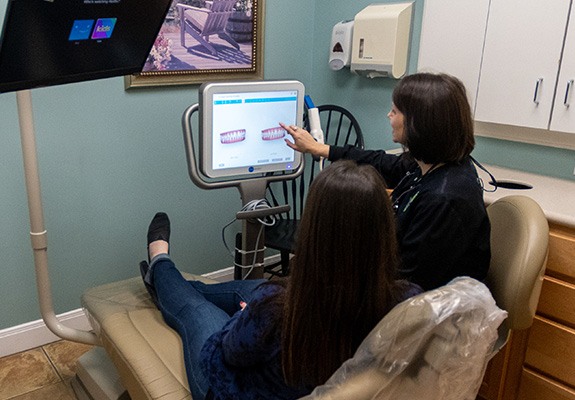 iTero is the tool of choice for digital impressions. No more gobs of goo to send to the lab for your crown, retainer or night guard. With iTero we are able to scan the teeth for a precise digital impression that is sent to the lab in a matter of minutes not days. At Gruene Family Dental, we are committed to using the best technology for the best outcome for our patients.
Straumann Intraoral Scanner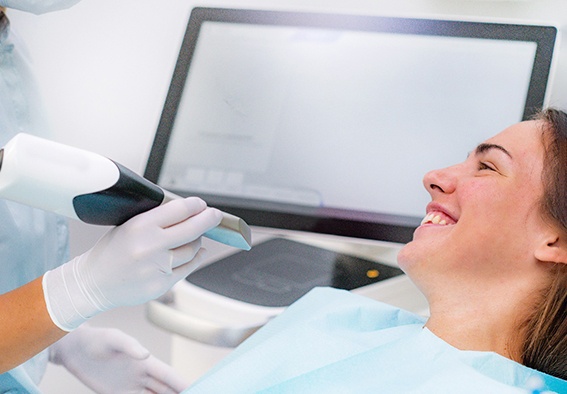 An intraoral scanner may also rightly be called a digital impression scanner. We have invested in such an advanced scanner sold by the Straumann Group, a global leader in dental technology. This unique instrument allows us to quickly capture accurate representations of our patients' teeth — without the fuss or goo required when taking manual impressions. The scanner is paired with state-of-the-art software that allows us to efficiently communicate with dental laboratories and create the most efficient treatment process possible.
Learn More About Straumann Intraoral Scanner
CBCT Scanner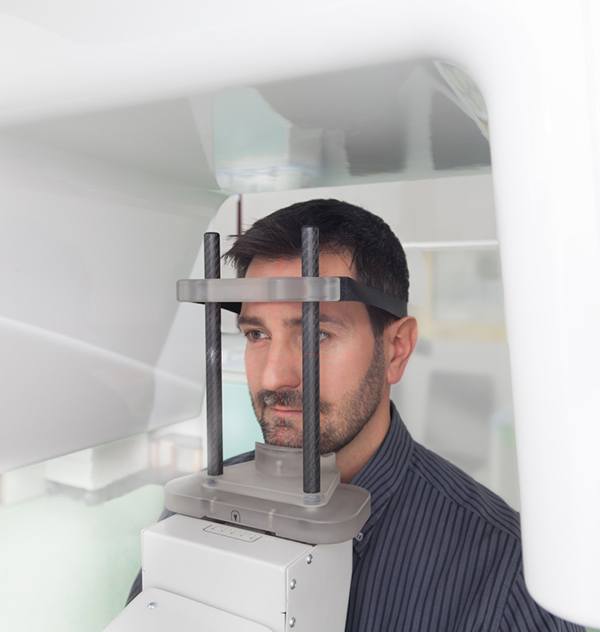 A CBCT scanner, also known as a cone beam scanner, is a form of highly advanced X-ray machine. It uses a cone-shaped beam of radiation to capture extremely detailed, three-dimensional images of a patient's teeth, jawbone, nerves, and connective tissues. We often use it when planning for advanced and complex procedures. The scanning process is painless, fast, and completely noninvasive.