Invisalign® Clear Aligners – New Braunfels, TX
The Best Way to Achieve a
Straight Smile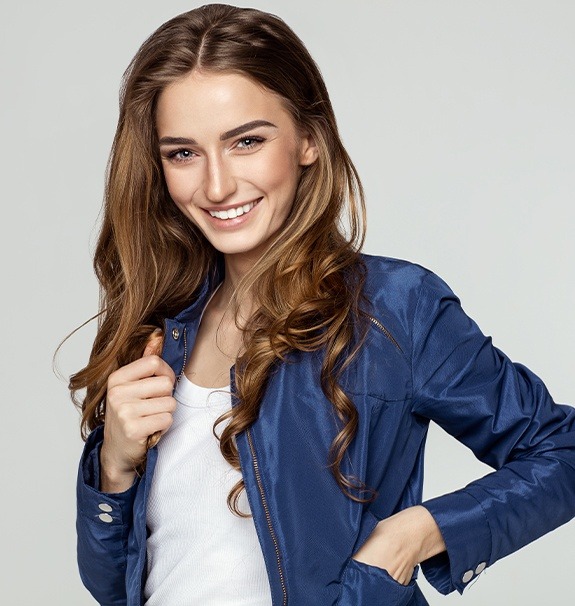 Are your teeth misaligned? Did you wear braces as a teen but now you have a crooked smile again? The alignment of your teeth can make daily hygiene more complicated and correcting the problem can help improve your oral health, but you may not want to undergo traditional orthodontic treatment. Straightening teeth isn't treatment that's just for kids anymore, and you don't have to wear metal braces for years at a time. Instead, Dr. Turnbow offers Invisalign® clear aligner in New Braunfels that can get you the results you want without impacting your appearance. Contact us to schedule your consultation for Invisalign® clear braces today!
Why Choose Gruene Family Dental for Invisalign® Clear Aligners?
Years of Advanced Training & Clinical Experience
Comfortable
Dental Office
Environment
Dental
Insurance
Accepted
What Are
Invisalign® Clear Braces?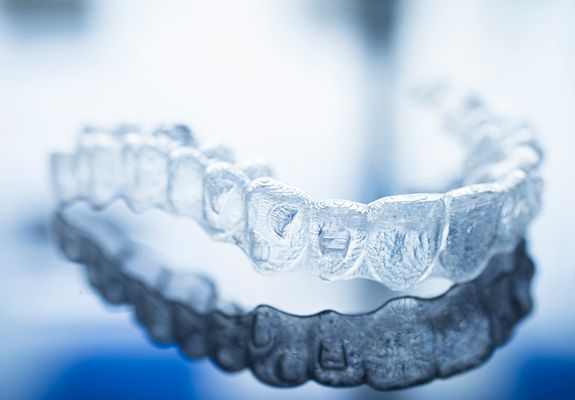 Invisalign® is the clear alternative to straighten teeth without the use of traditional metal braces. This system uses a series of clear plastic aligners to move your teeth to the desired position. The aligners are subtle, comfortable, and removable. The patient wears the aligners for about 22 hours every day, removing them only for eating, drinking, and routine dental care. Once a week, the patient throws away that set and wears the new one, bringing them one step closer to the final results. And don't worry about losing your retainer, Invisalign® can keep your digital smile file for life!
What Are the Benefits of Invisalign®?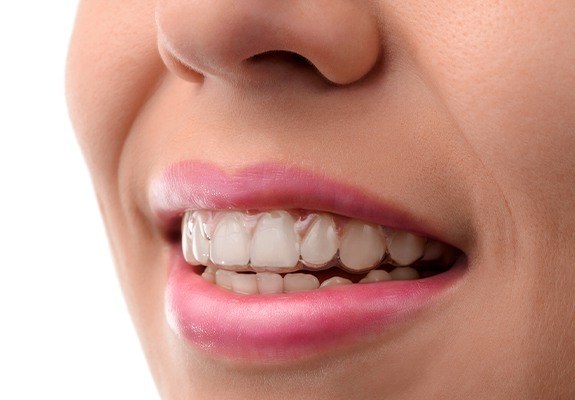 In addition to more confidence in their appearance during treatment, patients who choose Invisalign® aligners get to enjoy the following benefits:
Faster results: While traditional braces can take up to three years, results with Invisalign® are usually achieved within 18 months.
Less irritation: Without brackets and wires, the smooth plastic is much more comfortable on your soft tissues.
No diet restrictions: You are free to eat whatever you want during treatment. Just brush and floss before putting your aligners back in.
Easier oral care. You don't have to worry about cleaning around the brackets and wires, which makes daily brushing and flossing much simpler.
Am I a Candidate for Invisalign®?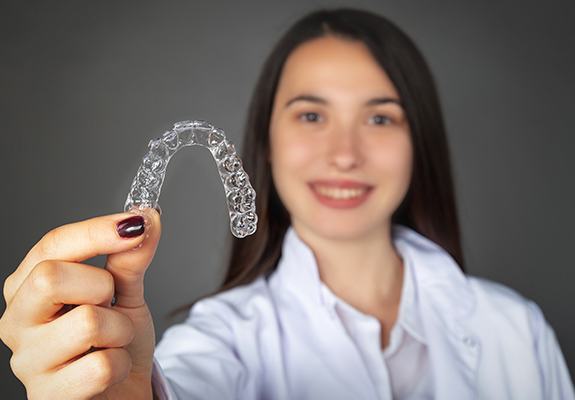 Invisalign is ideal for those whose misalignment is considered mild or moderate. If your teeth are more severely misaligned, Dr. Turnbow can refer you to a trusted local orthodontist for more extensive treatment. You must also be willing and able to follow our instructions (i.e., wear and maintenance guidelines) in order to qualify for Invisalign. Otherwise, you could experience unnecessary delays in your treatment plan or problems along the way.
Invisalign for Teens
Invisalign for Teens is a great way to help your older, more mature child achieve a show stopping smile. Unlike traditional braces that require metal brackets and wires, Invisalign uses a clear plastic that is designed to fit snugly over your teenager's teeth, blending in seamlessly so no one will ever notice. With greater flexibility, faster results, and minimal discomfort, your teen won't have to dread the idea of braces any longer. Instead, they can fully embrace their journey to a healthier smile.
Learn More About Invisalign for Teens
Invisalign FAQs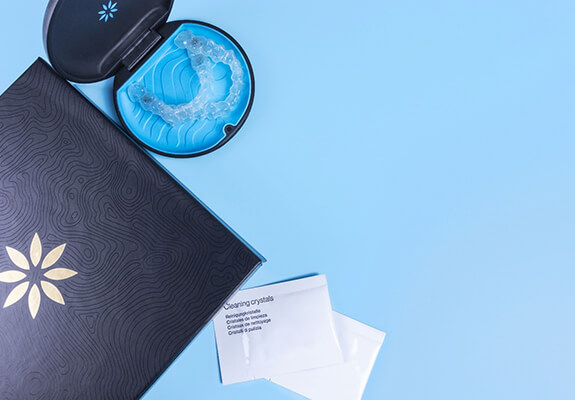 Would you like to learn more about what life will be like undergoing Invisalign treatment? As one of the most convenient and discreet orthodontic treatments, we want you to feel confident in your decision to invest in Invisalign in New Braunfels, which is why we've answered some of the most common questions we receive from our patients below.
How often will I need to wear my aligners?
Even though your Invisalign trays are conveniently removable, unless you wear them for at least 20 hours each day, you won't be able to achieve the results you're hoping for. Just like braces, your aligners work to gradually and strategically shift your teeth into their ideal alignment. The more diligent you are about wearing them, the faster you'll be able to achieve your ideal results by sticking to your treatment timeline. The only times that you should be taking your trays out are when you eat, brush your teeth, or need to clean them.
Are Invisalign trays uncomfortable to wear?
Because your aligners will be placing a slight amount of pressure on your teeth, you may find them to be a tad uncomfortable to wear when you first put them in or advance to the next series in your treatment. One way you're able to avoid experiencing this discomfort is to switch your trays at night. This allows you to sleep through a majority of the adjustment period. You can also take over-the-counter pain-relievers like ibuprofen as well. Typically, this discomfort only lasts for a day or two, then you should get used to the way your new trays feel.
If you have any questions about your trays or begin to experience regular discomfort, you can always contact our office directly so we can address your concerns!
How does Invisalign differ from mail-in orthodontic aligners?
Mail-in orthodontic treatments, such as DIY Aligners, don't provide you with professional examinations and diagnostics, progress checks to make sure that your mouth is healthy, or professionally-fitted trays. Because of this, many people who have invested in mail-in trays have experienced a variety of problems, including oral pain and not receiving the results they were hoping for. In fact, DIY aligners have nearly 2,500 complaints through the Better Business Bureau because of this.
It's better to invest in professional treatment dealing with Dr. Turnbow, who is a highly skilled and trained professional who will provide you with high-quality, honest, and trusted orthodontic treatment that's customized for your unique dental structure.