Straumann Scanner – New Braunfels, TX
No More Messy Manual Impressions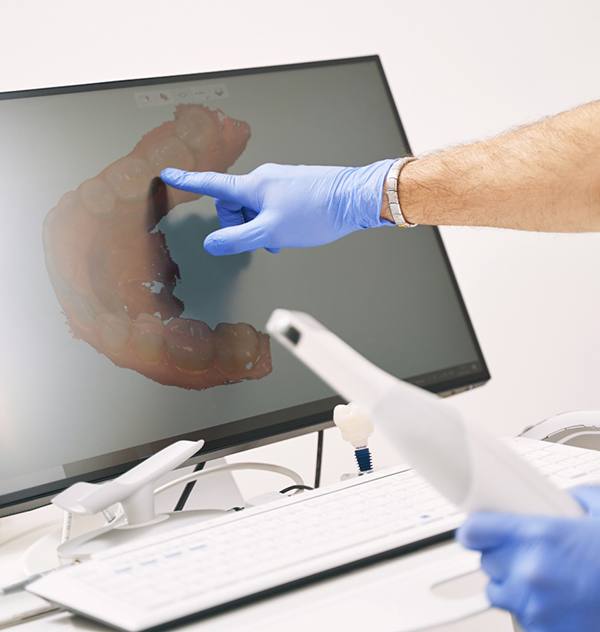 Here at Gruene Family Dental, we want our patients to enjoy the most comfortable, efficient, and effective treatment possible. That is why we have invested in a number of advanced technologies, including a Straumann scanner in New Braunfels. This state-of-the-art digital impression scanner, sold by the industry-leading Straumann Group, allows us to leave messy manual impressions where they belong — in the past. Read on below to learn more about this remarkable instrument.
How Do Digital Impressions Work?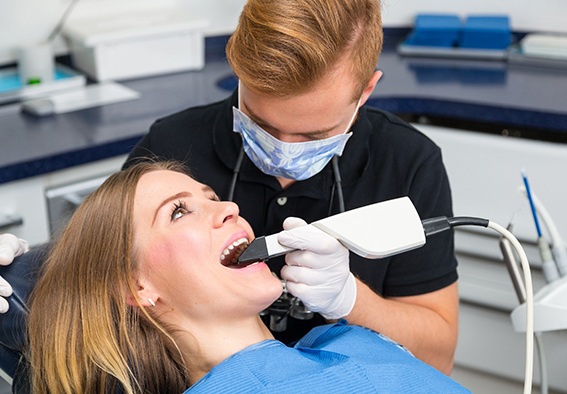 When you need a restoration or any type of custom dental device, such as Invisalign clear aligners, it is necessary to take impressions of your mouth. An impression is an accurate three-dimensional model of your teeth, which can serve as the guide for creating restorations and aligners that perfectly fit your unique mouth.
Traditionally, impressions are taken using special trays filled with a messy goo. As you can imagine (or perhaps as you have experienced), this can be an uncomfortable and inaccurate process.
Digital impressions are different. We simply move a wand-like device around your mouth. Its sophisticated cameras capture countless images of your teeth, and then advanced software assembles those images into a three-dimensional, digital model of your teeth.
Benefits of Digital Impressions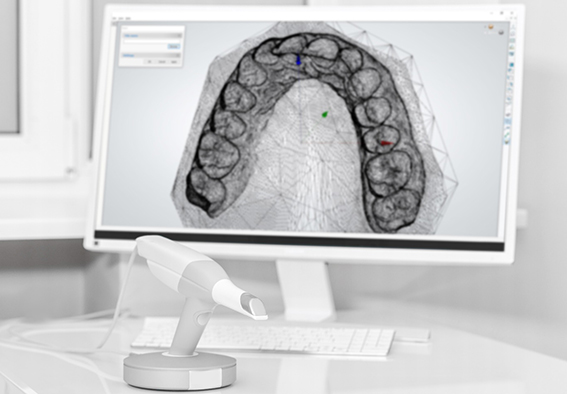 Here are some of the most noteworthy benefits of digital impressions:
Patient comfort. Most patients find that digital impressions are much more comfortable than manual ones. The wand is small enough that even patients with a sensitive gag reflex can get through the impression process with little to no trouble.
Easy communication with dental labs. Instead of having to pack up a manual expression and ship it to a laboratory, we can simply send a digital file. This speeds up the overall treatment time.
Often, manual impressions have to be retaken to ensure accuracy. Digital impressions are consistently accurate with just one scan.
Impressive accuracy. Invisalign may reject impressions if they are not extremely precise. Digital impressions can help to increase case acceptance. If you require a restoration, you can be confident that any crown or bridge based on a digital impression will be a perfect fit.
Less waste. Because no goo or plastic trays are involved in the digital impression process, it plays a role in helping our dental practice keep waste to a minimum.
Would you like to learn more about the Straumann scanner and the other advanced technologies we use in our office? Reach out to us today to ask questions or schedule a consultation.