Smile Makeover – New Braunfels, TX
New Smiles, Improved Lives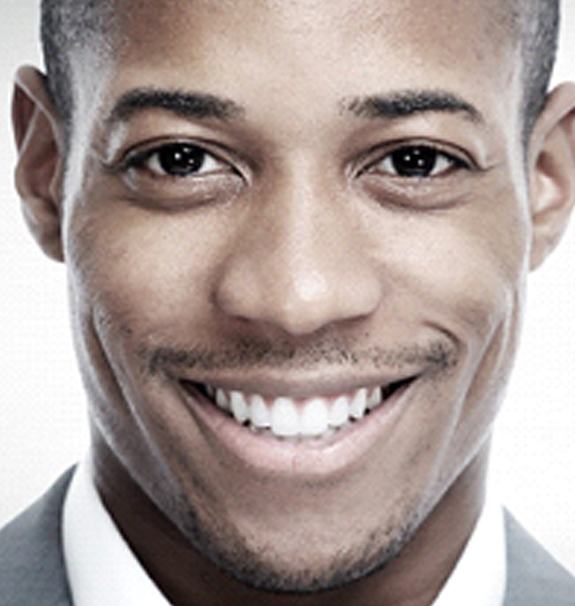 Do you long for a more beautiful smile that is free of chips, stains, and cracks? Are you tired of looking in the mirror and being embarrassed by your teeth? At Gruene Family Dental, our team of experts can personalize a treatment plan that is designed to give you a complete smile makeover in New Braunfels. By combining one or more available services, we can help you say goodbye to the imperfections and hello to a healthier, more vibrant smile. Contact us today to schedule a consultation and learn what we can do for you.
Why Choose Gruene Family Dental for Smile Makeovers?
Personalized Treatment Plan Designed for You
Trusted Professionals with Years of Clinical Experience
Modern Dental Technology for Longer-Lasting Results
What is a Smile Makeover?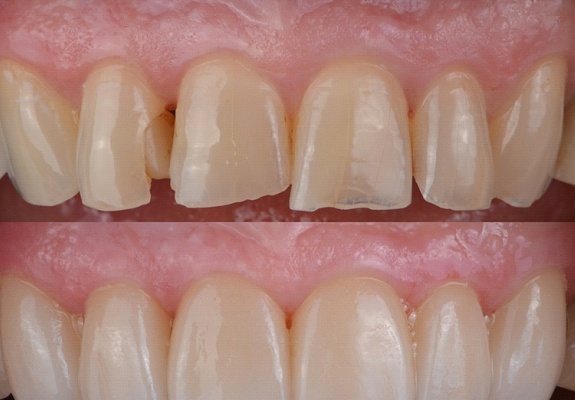 A smile makeover is a unique cosmetic dentistry service that is recommended when a patient has multiple aesthetic imperfections that can be treated using one or more available treatments. Typically, if an individual arrives at Gruene Family Dental and expresses a desire to improve the look of their smile, our team will review the current state of their teeth and gums and determine which treatments will be appropriate to produce the desired results.
What Treatments are Included in a Smile Makeover?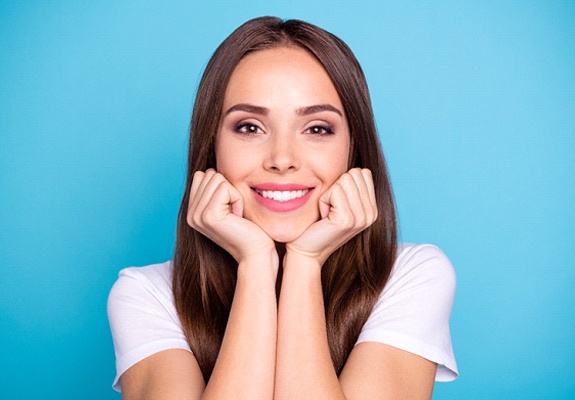 Not everyone who receives a smile makeover needs multiple services; however, when meeting with Dr. Turnbow, she will discuss our individual goals and formulate a treatment plan that includes one or more of the following options:
Veneers
Metal-Free Dental Restorations
Dental Bonding
At-Home Teeth Whitening
It is important that you go over the suggested timeline for treatment, especially if you are planning to have new and improved results before a big event. While at-home teeth whitening may only take two weeks, veneers can take much longer, depending on the number of teeth you need to cover.
Benefits of a Smile Makeover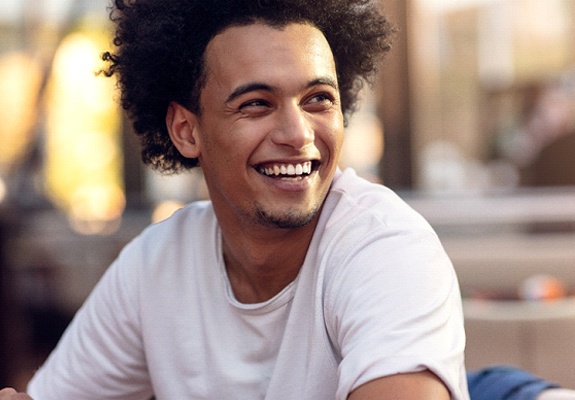 Your decision to invest in a smile makeover will leave you to enjoy many great benefits, including:
Enhanced aesthetics that boost your confidence and give you a more youthful appearance.
A decreased risk for oral health problems because of your decision to protect weakened teeth with metal-free dental restorations. You may also find you want to be more proactive about your oral hygiene routine because of your smile's new look.
Longer-lasting results that, with proper care and maintenance, can last a decade or longer.
The opportunity to address multiple issues at one time, which will ultimately save you more money in the long run.
Understanding the Cost of a Smile Makeover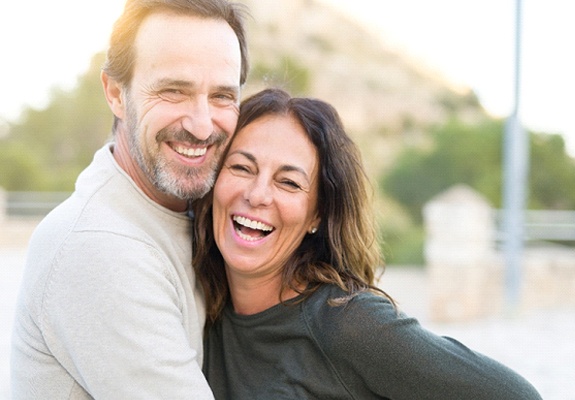 When it comes to identifying the cost of a smile makeover, you cannot establish a set price until you meet with your cosmetic dentist in New Braunfels. The reason is that no two patients are alike, and no two treatment plans are the same. Everyone has different needs, making it virtually impossible to determine how much you can expect to spend until you undergo a consultation. Once Dr. Turnbow has reviewed your smile and formulated a personalized plan, she can explain the total cost of treatment.
Smile Makeover FAQs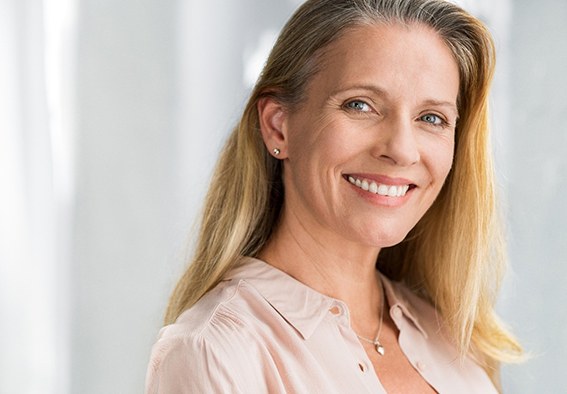 As you consider the potential for a smile makeover, you likely have many questions about the process, timeline, recovery, and what to expect after achieving your results. At Gruene Family Dental, we believe in providing a personalized treatment plan based on your individual needs. No matter if you require one, two, three, or even four dental services to complete your makeover, we're here to answer your questions, address your concerns, and ensuring high-quality, life-changing results. Below is a list of common questions asked by our patients. If you do not see yours listed, please feel free to contact our office and schedule an appointment.
Is there an age limit for smile makeovers?
When it comes to undergoing cosmetic dentistry of any kind, there is no age limit. Smiles can be improved at any age; however, there are a few factors that must be considered before moving forward with treatment. You not only must have good oral health and present no signs of periodontal disease or tooth decay, but you should be able to safely undergo minor procedures as well. If any problems are present during your initial consultation, we will likely recommend preliminary treatment to address these issues before getting started on your smile makeover.
How long will it take to complete my smile makeover?
The timeline for completion will vary from patient to patient. The reason is that no two treatment plans are the same. You may only require two dental services while another person may need three. For dental bonding, you will only require one office visit, but at-home teeth whitening can often take two weeks to see noticeable, dramatic results. With metal-free dental restorations, it takes time to create your customized restoration, so you can expect to wait a least a few weeks before receiving your new and improved smile. Finally, veneers can take weeks or even months depending on how many teeth you plan to cover with these thin shell coverings.
Will dental insurance cover the cost of my smile makeover?
It is highly unlikely that your dental insurance company will agree to cover the cost of your smile makeover. Because these are not viewed as "medically necessary," you will be expected to find an alternative way to pay. However, there is one caveat that can lead to potential coverage by your insurance company. If you need cosmetic dentistry for health-related reasons, you may pay less out of pocket. For example, a metal-free dental restoration can be used to not only improve your aesthetics but also protect a weakened tooth plagued by decay or damage. If you need assistance paying for your smile makeover, you can enroll in CareCredit, which is a third-party financing program that allows you to break up the cost of your treatment into manageable monthly payments.
How can I maintain my results?
When meeting with your dentist in New Braunfels, we will go over how you can prolong your results and maintain a healthier, more youthful appearance. Some of the most common tips you can follow include:
Adopting a good oral hygiene routine at home that includes brushing, flossing, and rinsing
Keeping your regularly scheduled dental checkups and cleanings every six months
Limiting your consumption of sugars and starches, as these can cause decay and gum disease
Minimize how many dark-colored foods and beverages you consume to avoid stains and discoloration
Never using your teeth as tools to open packages or containers, as this bad habit can cause significant damage to your real and artificial teeth
Quit smoking