Emergency Dentist – New Braunfels, TX
Toothache? Broken Tooth? Come to Us!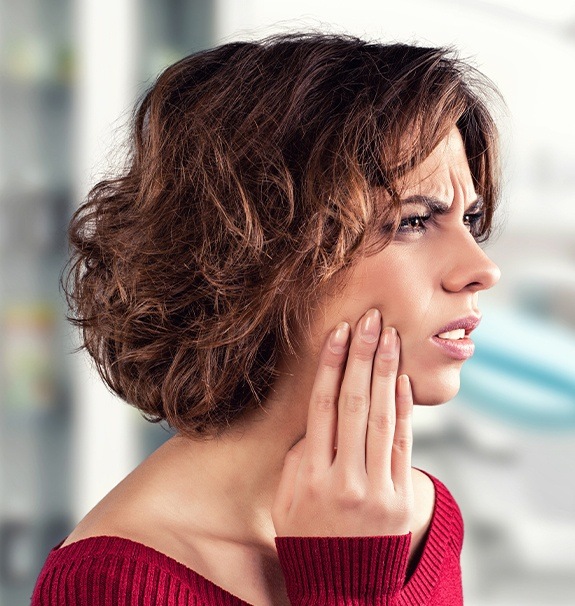 In some emergency situations, you know exactly where you should turn. Broken bones or uncontrolled bleeding mean that you need to visit the emergency room, but what should you do when you have a debilitating toothache? With years of experience and training, your trusted emergency dentist in New Braunfels, TX, Dr. Turnbow, is an expert in oral issues, and our team offers unique after-hours responses to phone calls and texts, so help is never too far away. In fact, you may want to save our number in your phone so that you're ready in case a dental emergency happens to you or a loved one.
Why Choose Gruene Family Dental for Emergency Dentistry?
Dental Insurance Welcome
Available for
After-Hours Calls
Family-Friendly Atmosphere
How to Handle Common Dental Emergencies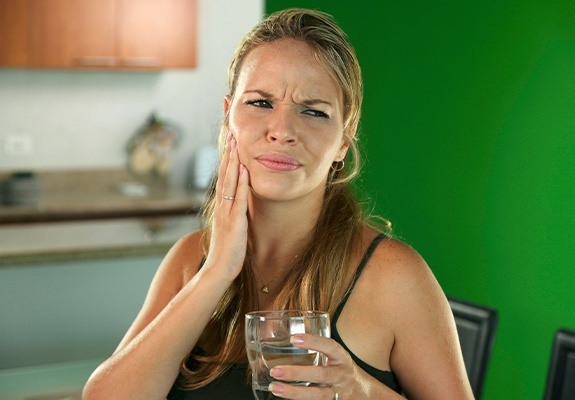 Most of the time, your first move in a dental emergency is to give our New Braunfels dental office a call. That way, we can get you on our schedule as quickly as possible, often on the same day. We also can provide advice for first-aid care to reduce your pain and ensure a positive outcome. Here are some of the most common dental emergencies and how you can deal with them until you get to our dental office for treatment.
Toothaches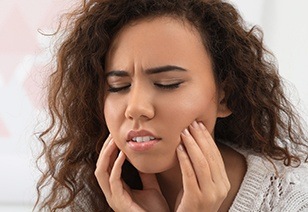 If you have a hurting tooth, try flossing around it to make sure there are no pieces of food stuck. If the pain persists, call our dental office, and rinse your mouth with warm water. Feel free to take ibuprofen or Tylenol to relieve your pain, but do not place aspirin directly on the tooth because it can damage the gum tissue.
Chipped/ Broken Tooth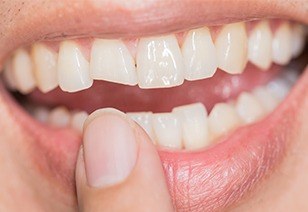 Gather as many pieces of the tooth as possible and remember to take them with you to our dental office. If your tooth could cut the soft tissues of your mouth, put dental wax over it. Depending on the severity of the damage to the tooth, we can help determine the best plan of action for you.
Knocked-Out Tooth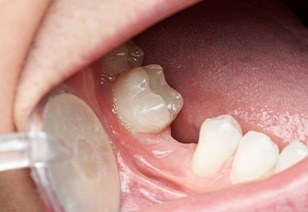 Pick up the tooth by the crown, or the portion that you use to chew. Gently rinse the tooth and attempt to put it back into the socket. Otherwise, store it in a container of saltwater or milk to keep the tooth alive. For the best chances of replanting the tooth, come to our dental office within an hour.
Lost Filling/ Crown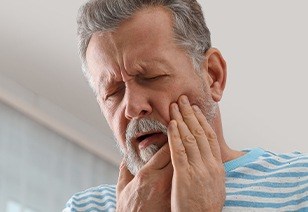 If you can find the restoration, rinse your mouth and reposition it back onto the tooth. For temporary stability, you can use commercial dental cement or toothpaste, but keep in mind that you'll need to come in for a replacement as soon as possible to protect the vulnerable tooth from decay or infection.
How to Prevent
Dental Emergencies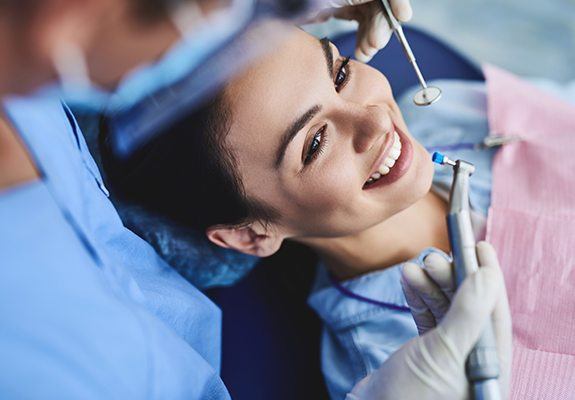 By and large, dental emergencies can be avoided through a few simple steps. These include the following:
Brush and floss your teeth every day.
Visit Gruene Family Dental at least every six months for a cleaning and checkup.
Wear a mouthguard when you play sports and when you sleep if you grind or clench your teeth.
Avoid chewing on hard items (e.g., ice, popcorn kernels, pens).
Don't open packaging or bottles with your teeth.
Remember: Teeth are NOT tools!
The Cost of Treating
Dental Emergencies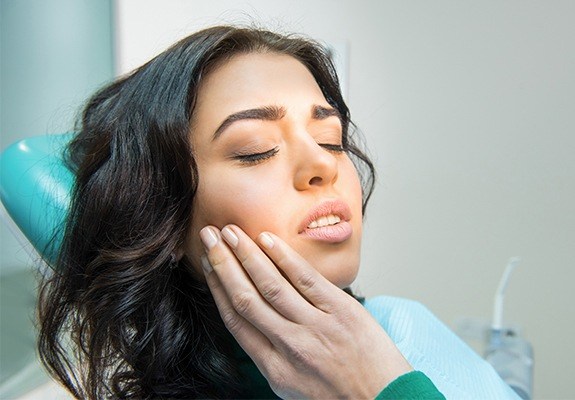 Even if two people experience the same symptom, the treatment can vary depending on their needs and the severity of the issue. For example, a toothache can require a simple filling or a root canal and crown. However, no matter the situation, you'll save more money on your treatment if you seek professional help right away. Waiting only allows the problem to get worse and cause more damage to your smile.
Learn More About the Cost of Dental Emergencies
Emergency Dentistry FAQs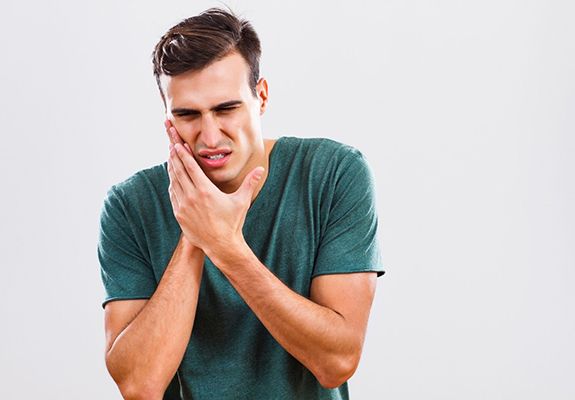 Sometimes, dental emergencies can happen despite our best efforts to prevent them. That's why it's a good idea to be prepared for them ahead of time with as much knowledge as possible. Below, we've assembled some of the most common questions that your emergency dentist in New Braunfels gets about urgent dental care. If you don't see the answer to your question in the section below, feel free to give us a call and we'll be more than happy to help!
Should I Go to the ER?
While calling the ER in a dental emergency might be your first instinct, doing so may cost you extra time and money. Since most ER doctors don't have dental training, they often can't address the root of your problem. At best, they may be able to supply you with antibiotics or pain medication and then refer you to a dentist anyway. Cut out the middleman by calling our practice first.
There are, however, certain oral health issues that are severe enough to warrant immediate medical attention. If you have any of the following, visit the ER first and then call us afterward:
Oral bleeding that won't stop after 15 minutes of applying pressure
Broken or dislocated jaw
Swelling in your mouth, face, neck, or jaw that's making it hard to swallow or breathe
My Tooth Suddenly Stopped Hurting. Should I Still Call the Dentist?
Yes! Just because your toothache has faded away doesn't mean your problem is over. Your teeth are made of an inorganic material called enamel. This means that unlike the rest of your body, your teeth can't actually heal themselves. If you had an extreme toothache that suddenly went away, it's likely the result of the nerve inside the tooth being so damaged or infected that it can't send pain signals to your brain anymore. You'll need to call us right away to prevent this infection from spreading to other teeth.
My Child Knocked Out a Baby Tooth. Does This Count as a Dental Emergency?
Even though your child will eventually lose all of their baby teeth, you should still contact us if one gets unexpectedly knocked out. If the tooth isn't broken or it was close to coming out naturally, we may not have to do anything. However, if it was dislodged prematurely, we might put a space maintainer in the spot to prevent surrounding teeth from shifting and preventing the underlying adult tooth from growing in properly.
Will My Tooth Have to Be Removed?
If a certain tooth is giving you trouble, it may be tempting to ask us to just remove it. However, extraction is almost never our first choice of treatment. Pulling a tooth leads to all sorts of problems, like an increased risk of gum disease and further tooth loss. Plus, replacing a missing tooth can be costly. We'll do everything in our power to save your tooth, but if we determine that extraction is what's best for your oral health, we'll make the process as smooth and comfortable as possible for you.