Dentures – New Braunfels, TX
Lifelike Materials, Brand-New Smile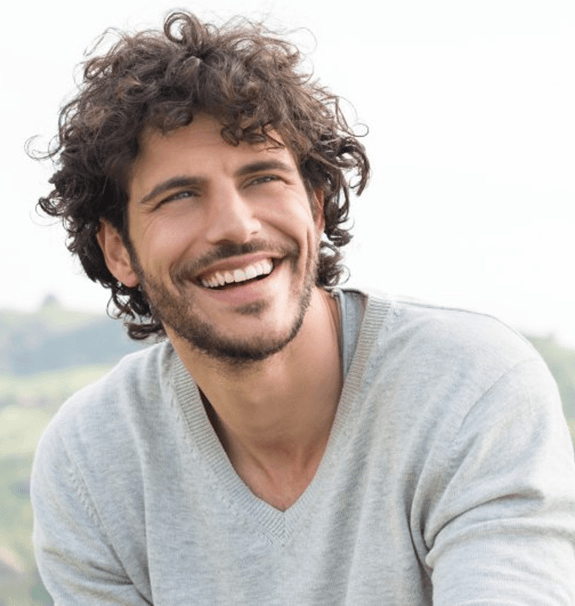 Struggling with moderate to severe tooth loss? If so, dentures may be the ideal solution for you. With these custom-made prosthetics, you'll be able to renew your full smile, allowing you to regain your ability to eat comfortably and speak clearly. At Gruene Family Dental, we offer durable and natural-looking materials, meaning your new pearly whites can look and feel just like your natural ones! Keep reading to learn more about dentures in New Braunfels or give us a call to schedule your consultation.
Why Choose Gruene Family Dental for Dentures?
Custom-Designed & Durable Dental Materials
Professional & Friendly Dental Staff
Utilize State-of-the-Art Technology
Who Is a Good Candidate for Dentures?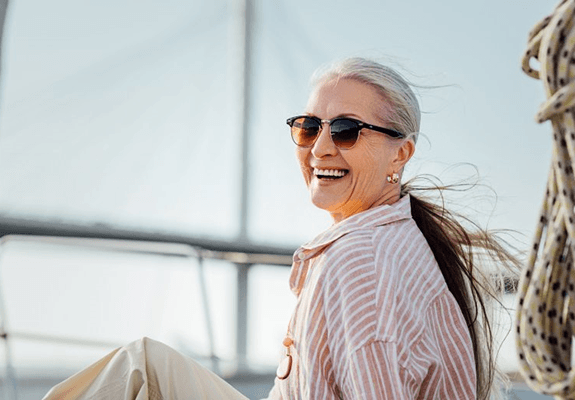 Dentures are usually reserved for patients who are suffering from missing some, most, or all of their teeth. The kind of prosthetic you'll receive will be based on the number that needs to be replaced. We'll also need to confirm that your gums are strong and healthy and that your jawbone is dense enough to support your dentures. If you're experiencing any complications like gum disease, decay, or an infection, then we'll need to get this treated before going forward with your denture creation process.
Types of Dentures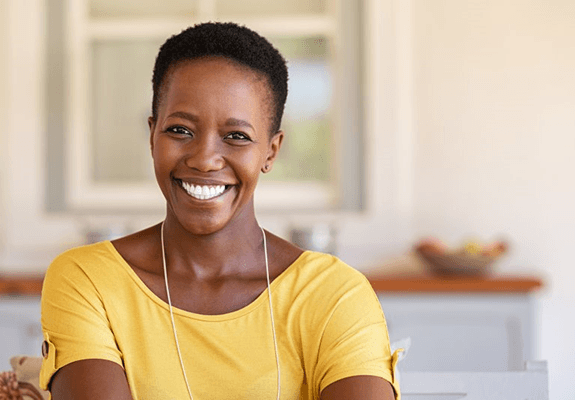 These lifelike prosthetics come in a variety of shapes and sizes, which allows us to tailor yours to fit exactly what you need. Once we've evaluated your mouth, we can determine the kind of denture that will meet your smile goals.
Partial Dentures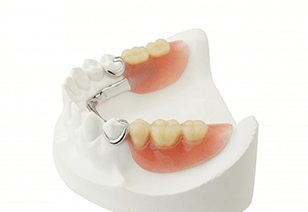 Partial dentures offer a reliable solution to people who are missing only some of their pearly whites. This prosthetic is made up of a gum-colored base that has a metal framework within which will fit between existing teeth like a piece of a puzzle. Even if you have multiple locations that are separate from each other, a single partial denture for each arch will suffice.
Full Dentures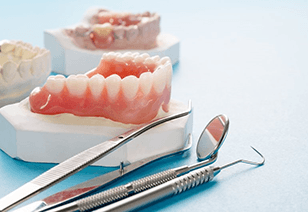 This is the most popular kind of denture, which is designed to replace an entire arch of missing teeth. The prosthetic will rely on the natural suction of the gums to remain steady, but you can also use a tiny amount of denture adhesive if you need extra support.
Implant Dentures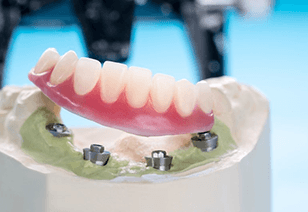 Our team can first help embed titanium posts into your jawbone that will directly anchor your dentures. Once the dental implants have fused properly, you'll be able to expect an incredibly stable foundation that can last decades or a lifetime with proper maintenance.
The Benefits of Dentures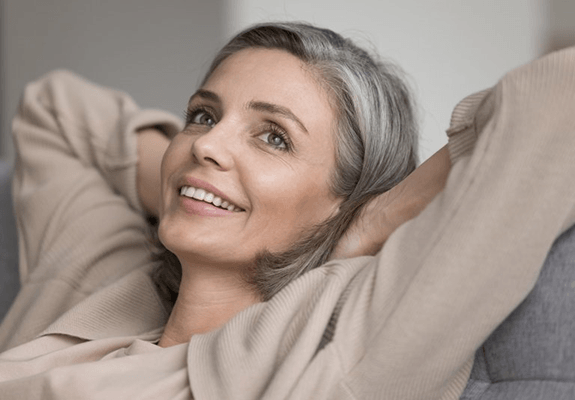 Dentures come with a multitude of advantages for you and your oral health. Some of the most essential ones include:
Preserves the position of other teeth
Regained chewing ability
Improved speech and enunciation
Supports facial shape and muscles
Simple to maintain and clean
Boosts self-esteem