Dental Crowns – New Braunfels, TX
Making Damaged Teeth Whole Again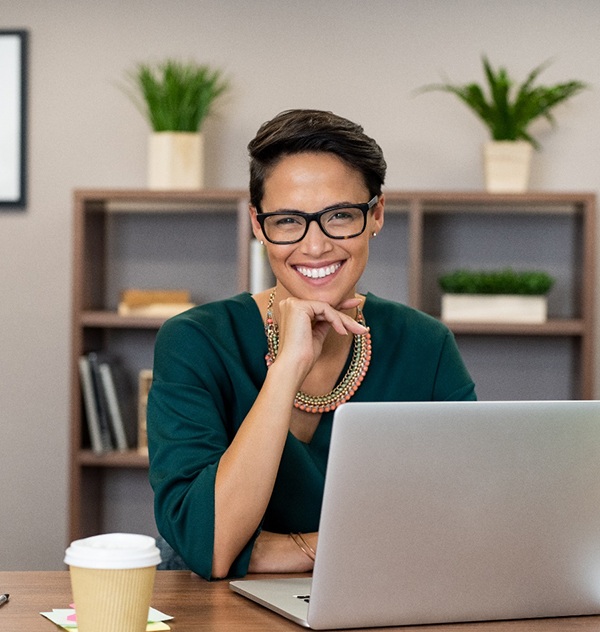 A tooth that was damaged due to trauma or excessive decay isn't just painful; it can also be embarrassing. But with a personalized, expertly placed dental crown, Dr. Turnbow can restore your tooth so that you can continue to use it to speak and chew normally again without having to worry about weakening it further. Call us today to learn more about these custom restorations and the many different ways they can be used to improve your grin and your overall oral health.
Why Choose Gruene Family Dental for Dental Crowns?
Same-day Emergency Appointments
Long-Lasting, Attractive Materials
Dental Insurance Welcome
Why Might You Need a Dental Crown?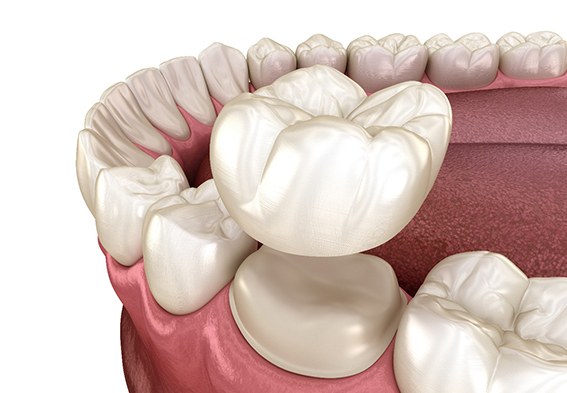 You might recognize a dental crown as a tooth-shaped "cap" that is placed on top of an actual tooth in order to protect. There are many common reasons for a dental crown to be recommended, such as:
Severe tooth decay that cannot be repaired with a filling, an inlay, or an onlay.
Dental trauma that broke or fractured the tooth, especially if it weakened the enamel to the point where there's a very real risk of further damage.
Root canal therapy that has left the tooth weakened or exposed.
Misshapen teeth that get in the way of biting and chewing.
Teeth with severe discoloration that doesn't respond to whitening, or other cosmetic issues.
Older restorations that are unattractive next to the other teeth or no longer function properly.
The Dental Crown Procedure
First, we need to examine your tooth and decide whether a dental crown is the best restorative option. If it is, we'll need to prepare the tooth by removing small amounts of enamel. (Placing a crown on an unprepared tooth could make the final restoration look too bulky, or it might not fit properly.) Then we can take impressions of your mouth, which will be sent to a dental lab to design your new crown.
While you're waiting for the permanent restoration, you'll wear a temporary crown to protect your tooth. Once the final crown is ready, we'll call you back to our office. Before we place it, we'll make any necessary last minute adjustments to the fit, shape, and color. We'll then permanently attach it with a special adhesive.
Benefits of Dental Crowns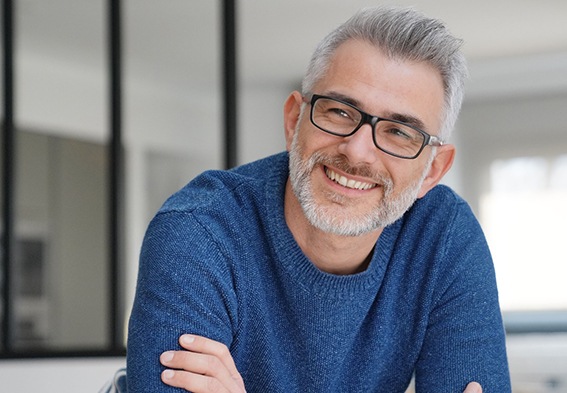 One of the biggest advantages of dental crowns is their versatility; they can be used to correct a wide variety of issues from extensive dental damage to simply cosmetic improvements. There are many other benefits as well:
Dental crown placement is a relatively simple procedure that can be completed in just two appointments.
A crown will both prevent further injury to the tooth and help relieve the pain that you might experience when you eat or drink.
Today's crowns can be made out of tooth-colored materials that closely match the appearance of real tooth enamel.
Each crown is custom-made based on your own needs and preferences.
Your average dental crown can last for 15 years or more, and it can be easily maintained with daily brushing and flossing.
Dental Crown FAQs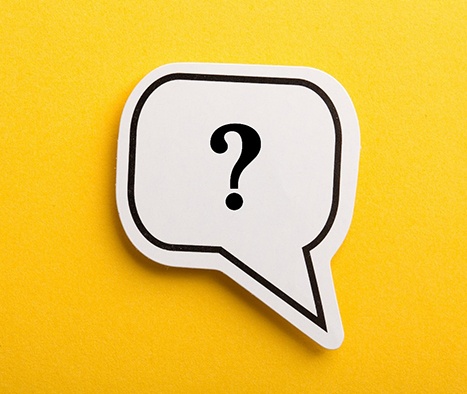 Before getting a dental crown in New Braunfels, you may have a few questions about the process. Most patients want to know what to expect and how to properly care for their new smile. At Gruene Family Dental, we want you to be as well-informed as possible to ensure you feel confident about your restorative dental work. Below, we've decided to answer some of the most common questions we get from patients about dental crowns. If you don't see what you're looking for, feel free to contact our friendly team today!
Are Dental Crowns Permanent?
Since dental crowns have to be replaced eventually, they're not considered a long-term solution for decayed teeth. However, they can protect your tooth for anywhere from five to 15 years depending on how well you take care of the restoration. Keep in mind that while dental crowns aren't permanent, the procedure for getting them is irreversible. Your natural enamel cannot grow back once it's removed, which means your tooth will always need a crown for protection moving forward.
How Do You Know When a Dental Crown Needs to Be Replaced?
The only way to know for sure your crown needs replacement is to have X-rays taken or have it visually examined by your dentist. Of course, there are warning signs that indicate your crown is approaching the end of its lifespan, such as:
Pain: If the underlying tooth is decayed, the crown must be removed in order to effectively treat the cavity.
Instability: Contact your dentist if your crown feels loose, particularly when you're chewing something sticky or tough.
Noticeably worse appearance: A chipped or discolored crown could negatively affect your self-confidence, which is enough reason to replace it.
Dark line at crown's base: On porcelain-fused-to-metal crowns, the porcelain layer can chip away and reveal the darker metal portion. That can indicate the crown has been through significant wear and tear, meaning it may need a replacement in the future.
Do Dental Crowns Get Cavities?
While it's impossible for the dental crown itself to get cavities, the underlying tooth is still at risk. That's why it's incredibly important to practice good oral hygiene! By taking proper care of your teeth and gums, you can prevent the accumulation of harmful bacteria and plaque. Make sure you're brushing twice a day, flossing daily, and rinsing every day with an ADA-approved mouthwash to keep your smile in tip-top shape.
What Happens If You Wait Too Long to Get a Dental Crown?
Dentists only recommend dental crowns to patients who really need one. That said, you should schedule your procedure right away instead of putting it off. Otherwise, the damaged tooth can worsen and become compromised to the point where it needs a root canal or even an extraction. If you want to preserve as much of your natural tooth as possible, you should get a dental crown shortly after your dentist recommends it.