Dental Implants – New Braunfels, TX
Lifelike, Durable, & Complete Tooth Replacement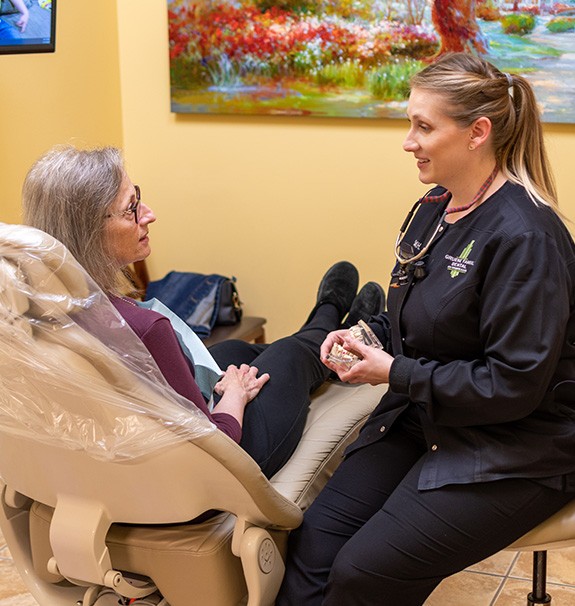 If you are looking to fill in the holes in your smile permanently, you need to consider dental implants. Compared to traditional tooth replacements, which only address the missing crowns, dental implants go deeper and reestablish a firm root structure in the jaw bone. As a result, tooth replacement with dental implants in New Braunfels, TX provides a strong foundation for a healthy smile. At Gruene Family Dental, Dr. Turnbow and the rest of our team are proud to guide patients through the process and help them rediscover their strong smiles.
Why Choose Gruene Family Dental for Dental Implants?
Durable Restorations Customized to
Your Needs
Partnered
with Local
Dental Experts
Compassionate, Skilled Dentist with
Years of Experience
What Is a Dental Implant?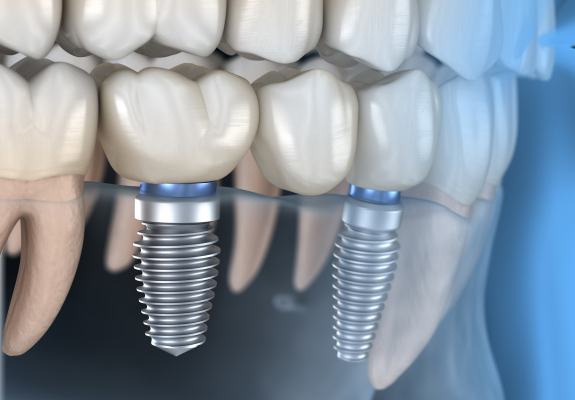 Dental implants offer a way to replace missing teeth and provide a stable anchor for dentures, bridges, or dental crowns, depending on how many teeth they're replacing. A dental implant for a missing tooth is the closest option available to the real thing, and replacing teeth with an implant is a very conservative and reliable form of treatment. Each case is different, and we customize each treatment plan according to your preferences and needs to ensure your implant will be a success.
Benefits of Dental Implants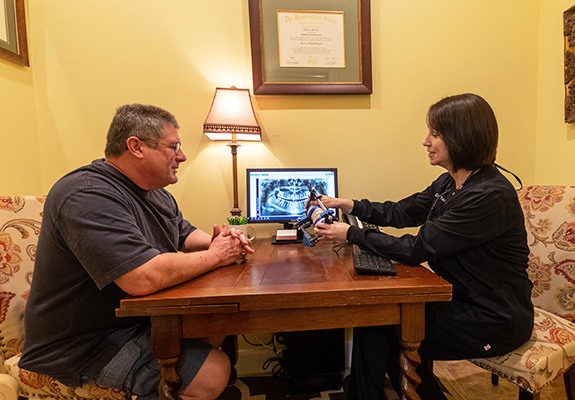 Are Dental Implants
Right For Me?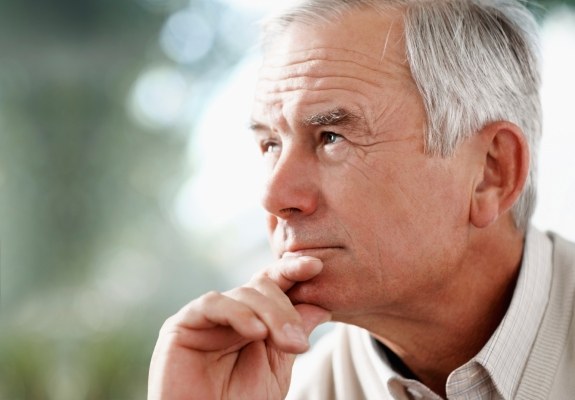 It is fairly easy to qualify for dental implants. You're likely a candidate for dental implants unless you have an oral infection like gum disease or insufficient jawbone density. However, even in those situations, we can provide treatment and get you prepared for dental implants.
Missing One Tooth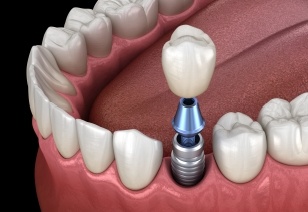 For a single lost tooth, one implant post is placed into the jawbone and topped with a custom dental abutment and crown. The replacement stands completely independent of the teeth around it. With this option, you don't have to reduce the surrounding teeth to prepare for a dental bridge.
Missing Multiple Teeth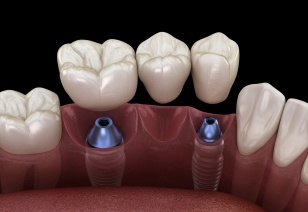 If your smile has several gaps in a row or throughout the arch, then a couple of dental implants can hold a dental bridge or partial denture in place. Instead of clasping or being attached to healthy teeth for support, these implant-retained restorations use the stability of the jawbone.
Missing All of Your Teeth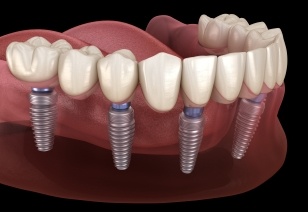 Losing an entire arch of teeth doesn't mean that you can't have dental implants. In fact, with just four to six posts in strategic locations, we can replace all of the upper or lower teeth with a high-quality full denture, which can either be permanently affixed or remain removable for convenience.
Partners with the Best in Comal & Guadalupe Counties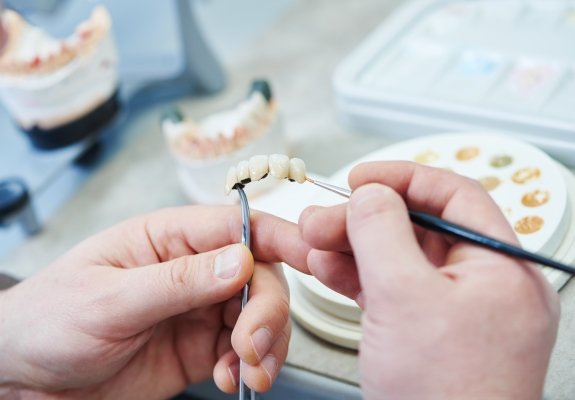 We are happy to walk patients through the entire implant process. At Gruene Family Dental, we focus on what's best for the individual patient, which is why we collaborate with some of the area's top surgical experts for the placement procedure. After all, we want to make sure that your implants are safely and properly positioned in the jawbone. Following healing, the patient returns to our dental office so that Dr. Turnbow can restore the implants.
Understanding the Cost of Dental Implants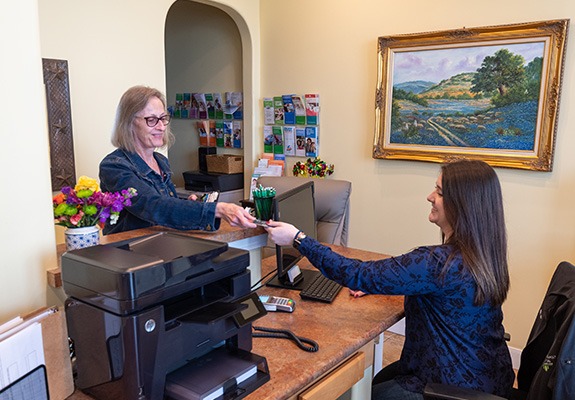 When you look only at the initial price, dental implants are clearly more expensive than traditional bridges or dentures. However, dental implants have been commonly known to last 30 or more years, as opposed to a maximum of 10 years for dental bridges or dentures. If you also consider the many necessary replacements for normal restorations over the years, dental implants most often prove to be a smart long-term investment. Also, they provide important health benefits that the other options simply can't, which makes the extra upfront cost well worth it.
During your consultation with Dr. Turnbow, we'll formulate a treatment plan catered to your needs, and then we'll review the financial aspects of the plan. We have flexible financing options and will work with you to make your treatment fit in your budget.