CBCT Scanner – New Braunfels, TX
A Deeper Look at Your Oral Health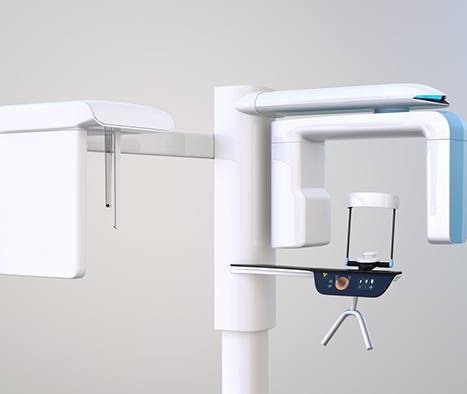 We often use digital X-rays to get a look at places in a patient's mouth that are impossible to see with the naked eye. However, in some cases, we need an even more detailed view of a patient's oral structures. That is where our CBCT scanner in New Braunfels comes into the picture. This remarkable piece of technology can help us gain a deep understanding of your mouth's anatomy and plan even the most complex treatments with precision and confidence.
What Is a CBCT Scanner?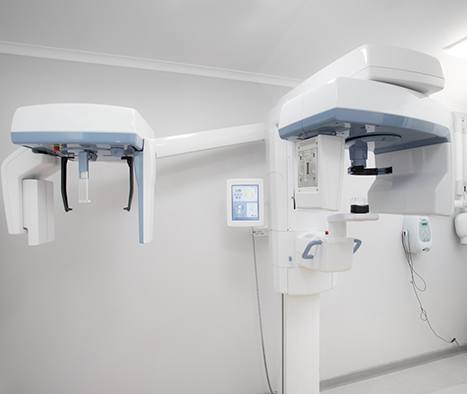 CBCT is an acronym that stands for "cone beam computed tomography." This machine may also be referred to as a cone beam scanner or a cone beam CT machine. It uses the same type of radiation as a normal X-ray. However, it emits the radiation in a cone-shaped pattern, which enables it to capture extremely detailed, three-dimensional images. In addition to capturing a view of your teeth and jaw, it can also show connective tissues, nerves, and other important details that would not be visible on a normal digital X-ray.
What Is a CBCT Scanner Used For?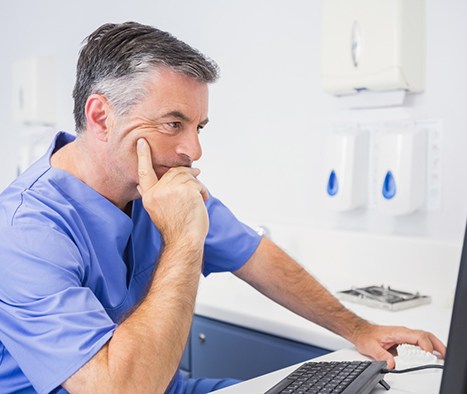 A CBCT machine can be used for a number of purposes. For example, it may be used prior to performing root canal therapy. The scan can help us to anticipate anything unusual about your oral anatomy that might pose a challenge during your procedure, which in turn can allow us to ensure that your treatment is as thorough and effective as possible.
Additionally, CBCT scans often play an important role in the dental implant treatment process. The machine can reveal whether a patient has adequate density and volume in their jawbone to support implants. It can also alert the specialist who will perform the implant procedure about important details. For example, it can provide insight into exactly where, how deep, and at what angle dental implants should be inserted into the bone.
What to Expect During the Scanning Process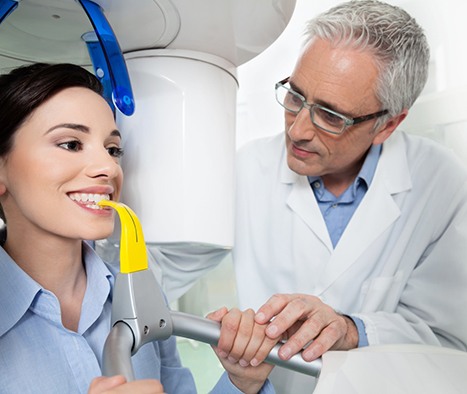 If you have ever gotten a normal CT scan in a hospital, you can expect a somewhat similar experience with the CBCT machine. One of the biggest differences between the two is simply that a CBCT scanner emits much less radiation, and it allows patients to remain standing (or in some cases, sitting) during the scanning process.
Prior to starting your scan, you might be asked to remove any jewelry that could show up on your images. Next, we will position you in the machine. You should stay as still as possible while it completes its work. A scan may take anywhere from a few seconds to 40 seconds or longer. The process is pain-free and completely non-invasive.