Sleep Apnea Therapy – New Braunfels, TX
Stop Snoring,
Start Sleeping Peacefully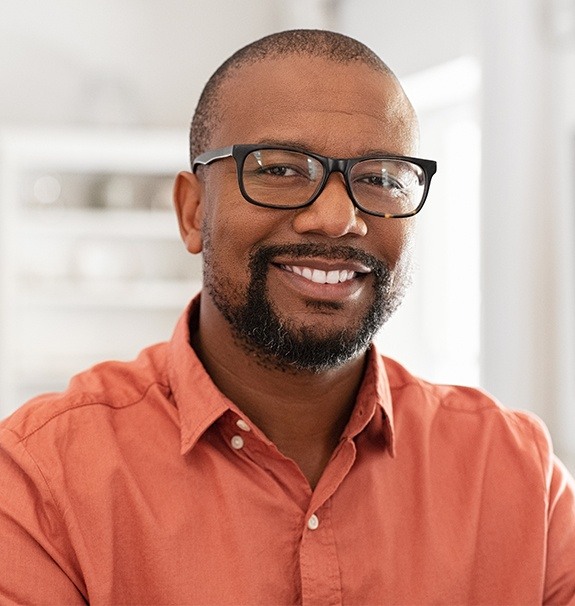 When you wake up in the morning, do you feel well rested, or do you struggle with fatigue throughout the day? Even if you've had the right quantity of sleep, it doesn't mean that it was high quality. Luckily, here at Gruene Family Dental, Dr. Turnbow can provide sleep apnea therpay in New Braunfels, TX to ensure that your mind and body can finally achieve the restful sleep you need to feel refreshed every day. Interested in learning more? Keep reading and then contact us to schedule a consultation!
Why Choose Gruene Family Dental for Sleep Apnea Therapy?
Collaboration with Sleep Physicians for Treatments
Completely Comfortable, Custom Oral Appliances
Relaxing, Home-Like Dental Office Atmosphere
What is Sleep Apnea?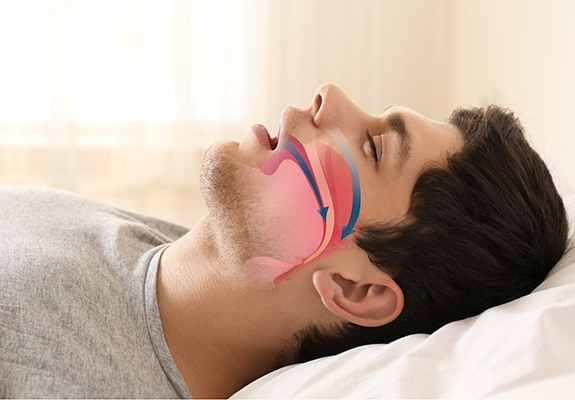 Sleep apnea is a condition in which breathing stops for a prolonged period while the patient is asleep. In many cases, facial tissues or other obstructions block the airway, creating a loud, chronic snoring noise. When the body experiences a drop in oxygen, the brain sends out a panic signal and wakes the patient up enough to resume breathing. Unfortunately, these gaps in breathing, and therefore these disruptions in sleep, can occur hundreds of times every night.
Dangers of Sleep Apnea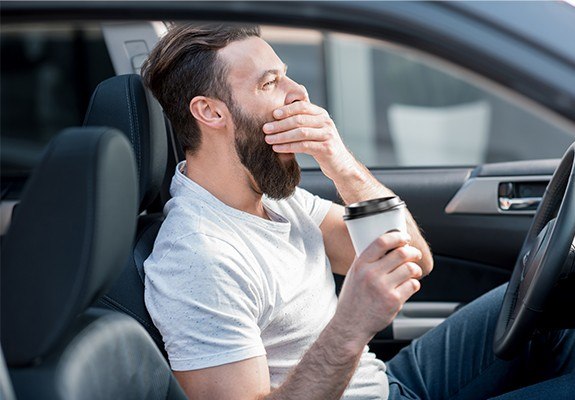 Without adequate sleep, everyday functions become more difficult and more dangerous. In fact, studies indicate that drowsy driving can be just as dangerous as drunk driving. In addition, consistent lapses in breathing cause the heart in particular to experience unnecessary stress with frequent blood pressure spikes. Over time, this stressful state becomes normalized, increasing a patient's odds of a serious cardiovascular event like a stroke or heart attack.
Excessive Snoring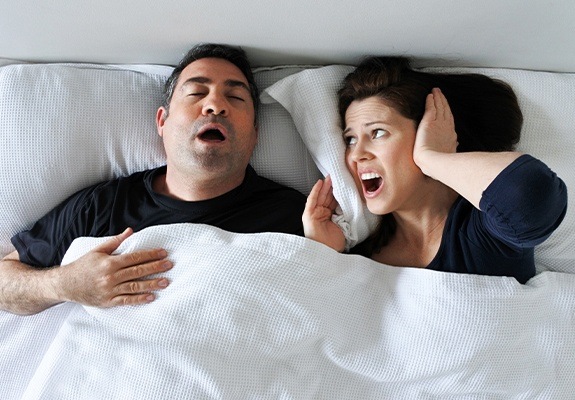 One of the most common symptoms of sleep apnea is chronic, loud snoring; however, not all snoring automatically points to sleep apnea. If it is combined with daytime drowsiness, moodiness or depression, and memory loss or the inability to focus, sleep apnea is a very real possibility. That's why it's important to undergo a sleep study, which can reveal the cause of your snoring and give you treatment options to reduce this disruptive symptom.
An Alternative to CPAP: Oral Appliance Therapy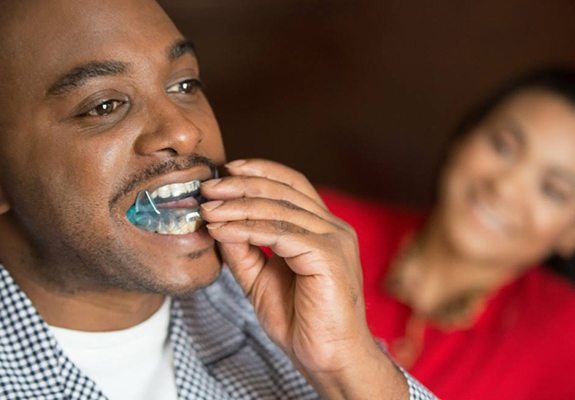 Traditionally, a continuous positive airway pressure (CPAP) machine is commonly used to treat sleep apnea, but many patients dislike this treatment because of the loud machine and bulky mask. Here at Gruene Family Dental, we offer another option: oral appliance therapy. Most of the time, these appliances reposition the lower jaw to keep the facial tissues from relaxing to the point of obstructing the airway. As a result, the patient can continue breathing without interruption.
Dream TAP Appliances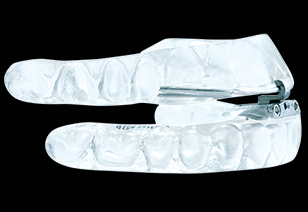 In our dental office, we use a customized Dream TAP appliance, which consists of a clear molded piece for the upper and lower teeth joined with a fixed mechanical hinge. Although it pivots the lower jaw forward, it can be adjusted so that it doesn't create problems with bite alignment or cause jaw pain.
Partnered with Sleep Physicians in Comal & Guadalupe Counties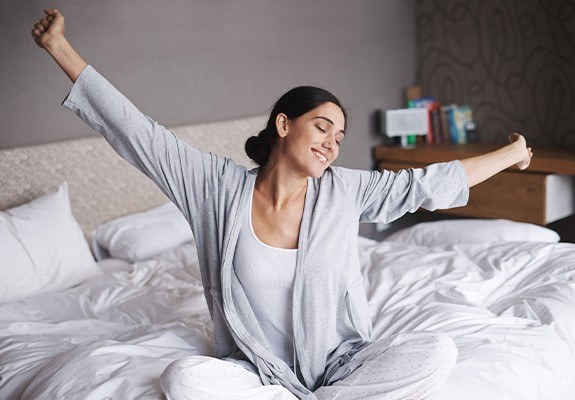 Dr. Turnbow and our team have your best interests at heart, which means we want the best possible results for you. That's why we work closely with the best sleep experts in the area to ensure that you're receiving the most effective treatment available. Once you've been through a sleep study and been officially diagnosed with sleep apnea, we can begin to explore your treatment options. Based on your needs, we'll find the solution that works best for you.