Sedation Dentistry – New Braunfels, TX
Feeling Nervous? We'll Help You Relax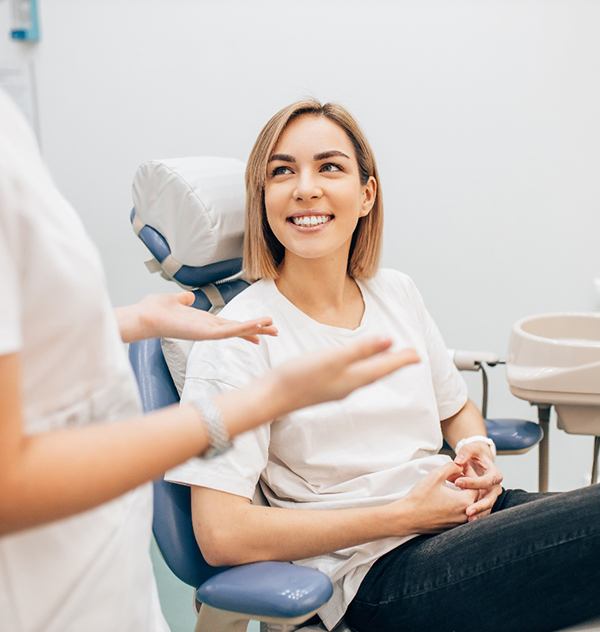 When you realize you have a dentist appointment coming up, a feeling of dread may instantly engulf you. Rest assured – you're not alone. Although it's completely normal to feel nervous about your visit to the dentist's office, it's a problem if your anxiety is causing you to avoid necessary care. At Gruene Family Dental, your comfort is our number one priority, which is why we offer sedation dentistry in New Braunfels to help you relax. If you'd like to learn more about our services, continue reading or give our office a call today.
Nitrous Oxide Sedation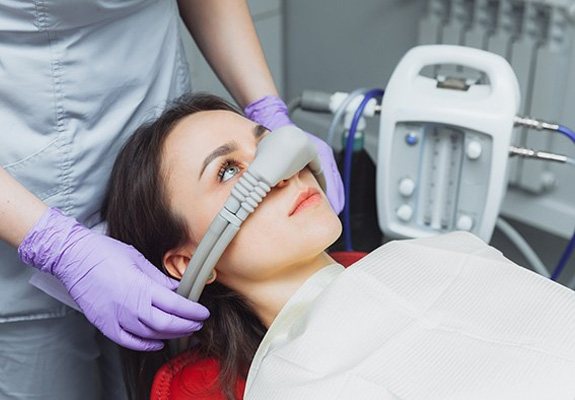 Mild dental anxiety can often be curbed with the use of nitrous oxide sedation. Known to benefit both children and adults, our team at Gruene Family Dental is capable of providing this method of sedation to anxious patients as well as those who have difficulty sitting for prolonged periods due to surgery or other health complication. With nitrous oxide, our team can provide the necessary treatment while you experience a more enjoyable and relaxing dental visit.
Who Is A Good Candidate for Nitrous Oxide?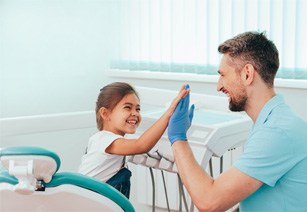 Nitrous oxide is a great option for patients who have difficulty with numbing alone. Whether you're having a standard dental cleaning or a more invasive procedure like dental implants, this sedative will quickly ease your nerves. Our team can easily adjust the level of sedation throughout any treatment to ensure you're completely comfortable. Best of all, the effects will go away as quickly as they set in. You won't have to worry about finding a friend or family member to drive you home.
You'll likely be a candidate for nitrous oxide if you suffer from:
A sensitive gag reflex
Difficulty getting numb
Mild or moderate dental anxiety
A traumatic dental experience at another dentist's office
Difficulty remaining comfortable for prolonged periods
Tooth sensitivity
A fear of needles
How Does Nitrous Oxide Work?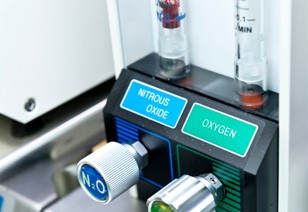 Patients with mild cases of dental anxiety may only need nitrous oxide (or laughing gas) to help them get through their appointment. It's a fast-acting sedative that's administered using a small nose mask. Once it is placed over your nose, you will inhale the nitrous oxide gas that's mixed with oxygen. Within seconds, you'll begin to feel the effects. You may feel a lightness spread throughout your body, and your worries will melt away.
Many patients claim it feels almost euphoric, as they begin to relax while remaining cognizant of their surroundings. Because this form of sedation is mild, it does not fully sedate patients but instead, allows them to respond to cues from our dentist.
Aftercare for Nitrous Oxide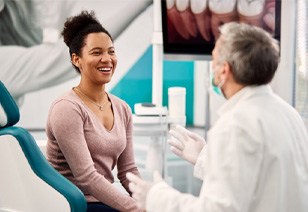 The aftercare instructions for nitrous oxide are minimal. Once the mask is removed and the gas is turned off, you will spend a few moments breathing in regular oxygen. You'll quickly notice that the effects dissipate, allowing you to resume normal activity immediately following your appointment. As a result, you will not need anyone to escort you to and from your appointment but instead, you are free to return to work or school.
IV Sedation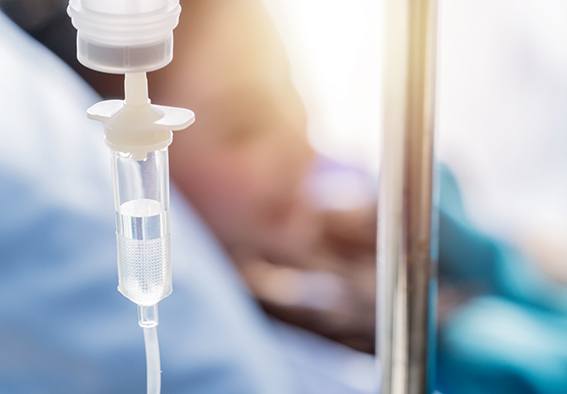 Do you experience severe dental anxiety? Do you have physical or developmental disabilities that prevent you from sitting comfortably in a dentist's chair for long periods of time? In either case, intravenous (IV) sedation may be an option worth exploring. It's designed to make you feel drowsy during your appointment. Some patients claim it has an amnesiac effect, making them unable to remember parts of their visit.
It's administered through a small needle that's inserted into a vein on the back of your hand or in the bend of your arm. Similar to nitrous oxide, the IV-administered sedative can be adjusted throughout your appointment to ensure you remain completely comfortable. However, the effects are long-lasting, which means you'll need to find a trusted individual to drive you to and from our office. You should also plan on resting for at least 12 hours following your treatment.
Am I a Good Candidate for Sedation Dentistry?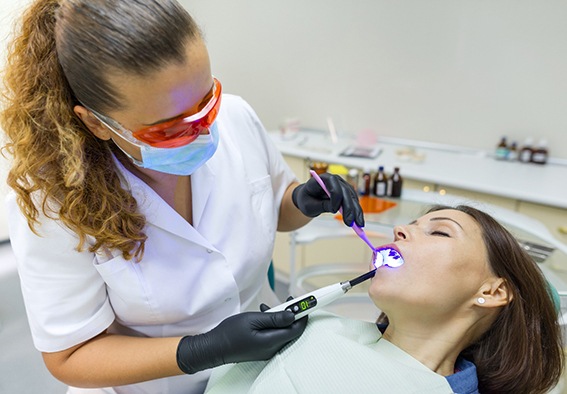 Truthfully, almost any patient is a good candidate for sedation dentistry in New Braunfels. The only way to know for sure whether or not you're eligible is by attending a consultation with our team. We'll review your medical and health history to determine which method of sedation is best for you.
If you experience any of the following, you should consider exploring your sedation options:
Sensitive gag reflex
Physical disability that causes discomfort while sitting in the dentist's chair
Mild, moderate, or severe dental anxiety that often keeps you from pursuing regular oral care
Preparing to undergo one or more dental procedures during one visit
Fear of needles
You've experienced trauma at a previous dental office