Children's Dentistry – New Braunfels, TX
We Love Watching Young Smiles Grow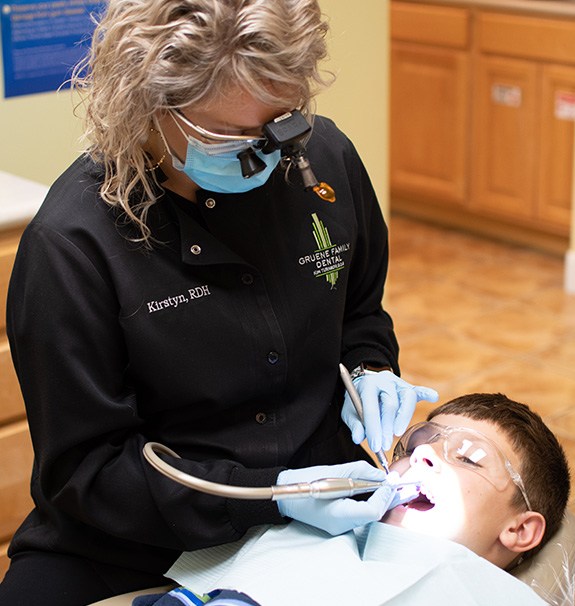 Are you looking for a dental office where your entire family can be treated? Gruene Family Dental serves patients of any age, including small children and teens. Our experienced team members, many of whom are parents themselves, enjoy educating children on the importance of their oral health and proper hygiene techniques. We'll patiently work with your child to ensure that they have a positive experience in our dental office. If your child is due for a dental visit, contact our helpful team to schedule their appointment for children's dentistry in New Braunfels, TX today!
Why Choose Gruene Family Dental for Children's Dentistry?
Patients with Special Needs Welcome
Lasting Cavity Protection with Dental Sealants
Fun, Friendly
Dental Team
Dental Checkups & Teeth Cleanings for Children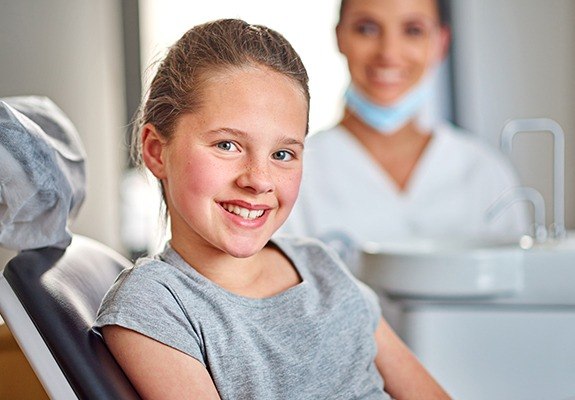 When your little one comes to our dental office for a checkup and cleaning, you can bet that we'll go above and beyond to make the appointment as stress free and smooth from beginning to end. We'll be gentle and explain exactly what we're doing in terms that your child can easily understand, and we'll make sure they feel completely comfortable before we get started. The ultimate compliment is hearing that our young patients enjoy coming to the dentist!
Dental Sealants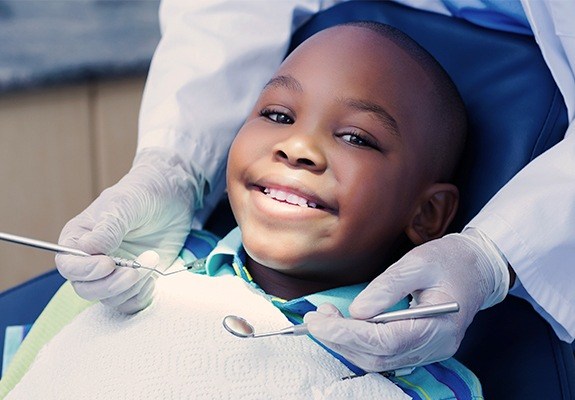 Bacteria, food particles, and plaque can congregate on your child's teeth, particularly those in the back. These molars and premolars have deep grooves for chewing and grinding food, but they are especially susceptible to cavities. We can apply a thin plastic coating to these teeth to shield them from the bacteria that cause decay. It only takes minutes to complete this treatment, but it can protect against cavities for up to 10 years and reduce decay by up to 50%.
Athletic Mouthguards/ Sportsguards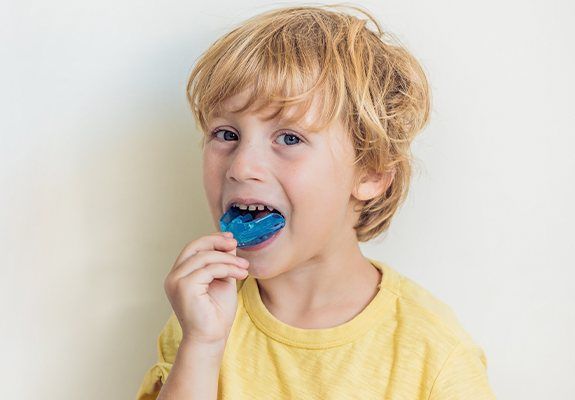 Does your child participate in sports? Unfortunately, accidents can happen while playing, and your child's teeth can become damaged as a result. Take it from us: it always pays to err on the side of caution. Whether it's a relaxed pickup game of basketball with friends or an official football game on the field, your child needs to have a mouthguard to absorb any blows to the mouth. Unlike ones that you'll find at the store, our comfortable mouthguards are personalized specifically to fit your child.
Silver Diamine Fluoride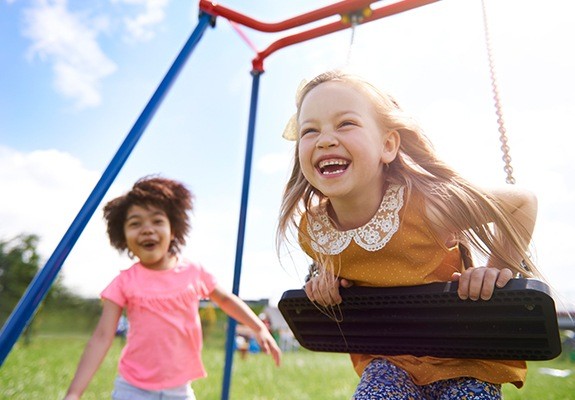 When we are able to catch cavities early enough, we can avoid the need to remove any tooth enamel and use a filling to restore the tooth. Instead, we can use silver diamine fluoride, which can strengthen the enamel and make it more resistant to decay. As a result, your child gets to keep more of their natural smile and avoid drilling.