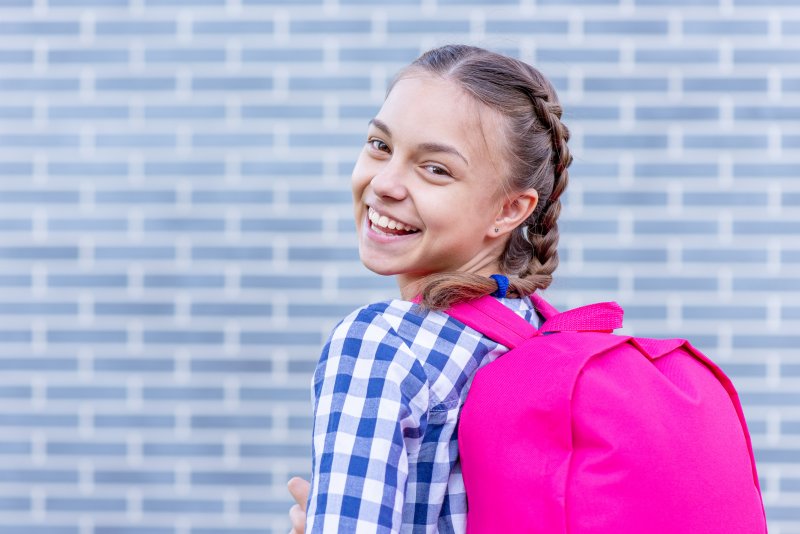 It may be the middle of summer, but back-to-school season will be here before you know it! To avoid the last-minute stress of organizing carpools, buying school supplies, and completing everything else on your to-do list, it's a good idea to get started now. The best place to begin? By scheduling your child's six-month dental checkup and cleaning. Keep reading to learn about the link between academic success and oral health!
What the Research Says About Academic Success & Oral Health
If you've had a toothache before, then you know how distracting it can be. So, it's not too surprising that the US National Library of Medicine found that children with dental problems were more likely to miss school, have problems in the classroom, and not complete all of their assigned work. The consequent psychosocial factors are important to note as well, like reduced friendliness and feelings of unworthiness.
Why You Should Schedule Your Child's Biannual Dental Checkup Now
After reading through the above information, it's easy to see why prioritizing your child's biannual visit to the dentist before the school year starts is so important. However, there are other benefits to scheduling their appointment sooner rather than later. To start, your child's summer schedule is typically more flexible since it isn't filled with school and extracurricular activities. Plus, waiting until after the semester starts may cause them to miss valuable time in the classroom.
5 Tips for Keeping Your Child's Smile Happy and Healthy
Heading into the school year, your child should be following the below oral hygiene best practices:
Brushing for two full minutes both morning and night.
Flossing daily.
Eating a balanced lunch (remember, whatever they eat will sit on their teeth until the next time they brush).
Drinking plenty of water.
Avoiding unhealthy dental habits, like using their teeth as tools.
Back-to-school season is all about setting your child up for a successful semester. To ensure they start off on the right foot, schedule their biannual checkup and cleaning today!
About the Author
A Texas native, Dr. Kim Turnbow earned her Doctor of Dental Surgery at the University of Texas Health Science Center at San Antonio. All these years later, she is happy to spend her days doing what she loves most: providing patients of all ages with gentle, comprehensive dental care at the highest standard possible. In addition to earning a Fellowship from the Academy of General Dentistry, she completes around 50 hours of continuing education each year and maintains an active membership with notable organizations, like the American Dental Association. If you'd like to learn more about the link between academic success and oral health or want to schedule an appointment, visit her website or give her a call at 830-626-1111.