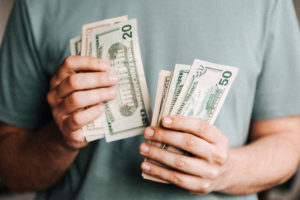 Let's face it, insurance policies are confusing. They can get even more complicated if you have sleep apnea. Although your physician confirmed the diagnosis, now you are being referred to a dentist for treatment. You are probably wondering whether your medical or dental insurance is going to cover the cost of sleep apnea therapy? Don't stress over a large bill. Here's what you need to know to breathe a little easier. 
Dentists are Sleep Apnea Experts
It may seem a little unusual to visit a dentist for an issue unrelated to your mouth; however, they are experts in sleep apnea therapy. The most common form of sleep apnea is caused by an obstruction in the upper airway that's created by the tongue or tissues in the back of the mouth. As you drift off to sleep, the muscles relax, causing them to collapse and cause frequent interruptions in breathing. Without any treatment, obstructive sleep apnea can have potentially deadly complications.
A dentist is qualified in issues affecting your oral health and structures, including those that concern the upper airway. As a result, they can create a customized oral appliance to reposition the tongue and lower jaw to keep the airway open. Oral appliance therapy is a great alternative to a CPAP machine.
Medical Insurance Covers Oral Appliances
It's normal to assume you'll use your dental insurance to pay for an oral appliance because you're at the dentist after all; however, that's not the case. Many health insurance policies can be used to offset the cost of oral appliances when medically necessary, such as to treat sleep apnea. They are considered medical equipment, so they are covered under Durable Medical Equipment (DME). While you may believe this only relates to wheelchairs or walkers, it also includes oral appliances.
Various factors will affect the amount your insurance will pay, such as if there's a deductible. Your health insurance company can give you a pre-authorization to ensure your treatment is covered. Although they can't provide you with the exact dollar amount you'll have to pay, they can give you an estimate to make it easier to budget for your oral appliance. Your health insurance should also cover any repairs or adjustments that may be necessary down the road.
You Won't Navigate Your Policy Alone
Your dental team will work on your behalf with your insurance to submit any required paperwork to maximize your coverage. They will explain how your plan is being used and if there's any out-of-pocket expense.
Don't let the cost of an oral appliance keep you awake at night. Your dentist will provide the affordable solution you need to breathe easier and sleep better.
About Dr. Kim Turnbow
Dr. Turnbow earned her dental degree from the University of Texas Health Science Center at San Antonio and regularly continues her training in advanced services, like sleep apnea therapy. She is a member of various professional organizations, including the American Dental Association. If you need sleep apnea therapy, choose an award-winning dentist. Contact our office today to request your consultation.