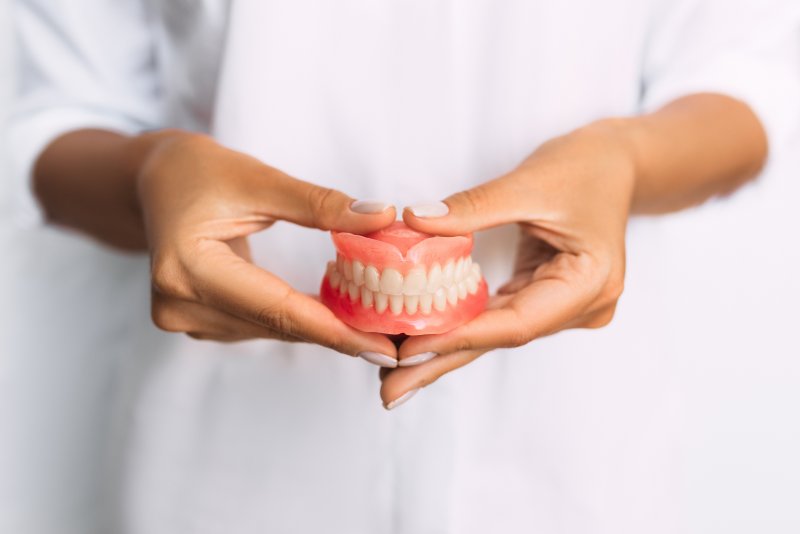 Dentures are one of the most traditional solutions for missing teeth, helping patients eat, speak, and smile with complete confidence once again! Although they're excellent for restoring one's dental function and appearance, they can only do their job well when they fit properly. If your dentures are ill-fitting, they can cause significant discomfort and contribute to several oral health problems. Read on as we discuss what causes dentures to become loose, which complications can arise, and how your dentist can help.
What Causes Ill-Fitting Dentures?
Although it may not seem obvious, your jawbone's shape changes over time. When a person has missing teeth, the gums and jawbone may shrink as they get older from lack of tooth root stimulation. As a result, dentures that once fit perfectly might eventually become too big or too small.
5 Complications of Ill-Fitting Dentures
When dentures become loose or uncomfortable, it can lead to several complications, including:
Irritated, Inflamed, Swollen Gums
If you have ill-fitting dentures, they can rub against the gum tissue in unnatural ways, leading to irritation and inflammation. The additional friction and pressure against your gums can also result in swelling, making it easier for your gums to become injured or bleed while wearing dentures.
Blisters
Unnatural rubbing from loose dentures can also cause blisters to form on the gums and other tissue inside your mouth. They develop when the body tries to protect itself from scraping. If you develop an infection, the blisters can grow and multiply, leading to other severe dental problems.
Difficulty Speaking
Can you imagine trying to speak while your teeth are moving around in your mouth? It's quite challenging! People with ill-fitting dentures may feel awkward or embarrassed during social situations because they've either developed a lisp or are afraid their dentures will fall out while talking.
Headaches
Most people don't know this, but headaches are a common side effect of ill-fitting dentures. Since loose dentures make your jaw hurt, it can cause your head to hurt as well.
Bite Problems
You might develop an uneven bite if your dentures do not fit properly. In some cases, bite problems can increase your risk of oral infection. The uneven pressure for ill-fitting dentures can also lead to serious TMJ issues.
How Can My Dentist Help?
Are your dentures ill-fitting? Don't worry – your dentist can help you solve the problem! They might recommend denture relining, which involves adding material to the inner plate that hugs the gums, ensuring your dentures fit properly and securely. If you'd like a more stable solution, ask your dentist about securing your dentures with dental implants. It's a permanent solution that will eliminate problems with slipping and irritation!
If you have ill-fitting dentures, don't wait to seek relief. With the help of your dentist, you can enjoy a comfortable and beautiful smile once again!
About the Practice
At Gruene Family Dental, we'll do everything we can to meet your unique oral health needs and smile goals. Our team strives to provide truly comprehensive, high-quality, compassionate dental services guaranteed to exceed all expectations. If you have ill-fitting dentures, don't hesitate to contact our office. We'll give you the prompt relief you deserve! Visit our website or call (830) 626-1111 to schedule an appointment.