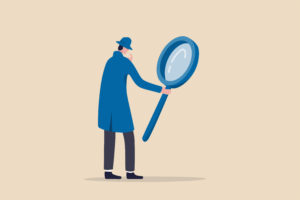 If you might need a tooth extraction, what you don't have time for is sifting through falsehoods regarding this dental procedure. When patients are nervous about not knowing what to expect, they need to get the truth to make an informed decision.
Keep reading to learn some myths about tooth extraction you might encounter and understand why they are not correct.
Myth 1: An Extracted Tooth Does Not Need to Be Replaced
Don't think that the removal of a troublesome tooth takes care of your oral health problem because it's important to consider the reason behind the extraction. When you have an empty gap in your smile, your remaining teeth naturally try to shift to fill the space.
Your jawbone is not being stimulated in that area anymore, so it begins to gradually lose density. Talk to your dentist about tooth replacement options to fit your budget and other considerations.
Myth 2: The Only Teeth That Need Extraction Are Wisdom Teeth
What may be a truth for some people turns to myth when applied to everyone. It is not unusual to need to have your wisdom teeth removed, but a person can keep them if they do not cause complications. Meanwhile, there are a lot of other reasons a person might need an extraction, such as severe decay, an injury, impacted teeth, or not having sufficient room to accommodate all your teeth.
Myth 3: The Recovery Process Is Long After a Tooth Extraction
Your socket only needs 1-2 weeks of recovery time to heal after tooth extraction. In fact, most patients only have minor swelling and discomfort for a few days after the procedure, which can be treated with over-the-counter or prescribed pain relievers. The better you are about following the instructions of your dentist after an extraction, the sooner you'll put any symptoms in the rearview mirror.
Myth 4: A Tooth Extraction Is a Very Painful Procedure
It's already been addressed that recovering from an extraction is not too difficult, but even the procedure itself is nothing to fear. A patient might have the expectation that it's going to be brutal, but modern dental technology can ensure otherwise.
Your dentist numbs the area with an anesthetic, so you don't feel pain during the extraction, which is a fairly short procedure. Small incisions are made into your gum tissue so your dentist can extract the tooth, but during the process, you feel pressure instead of pain.
Tooth extractions are one of the most common dental procedures, so even if you don't have one at some point for the sake of your dental health, you probably know someone who has. A tooth sometimes becomes problematic and removing it is the only way to prevent an infection or pain. If you have further questions, be sure to go to your most reliable source – your dentist.
About the Author
Dr. Kim Turnbow earned her Doctor of Dental Surgery from the University of Texas Health Science Center. She makes sure to stay informed about developments in the dental field by completing 40-50 hours of continuing education annually. Dr. Turnbow was proud to earn a Fellowship from the Academy of General Dentistry. If you need an extraction due to a cavity, a sports injury, or some other reason, Dr. Turnbow can help you plan the best course of action. With extraction comes the need for a tooth replacement option, after all. To get started, schedule a consultation by visiting her website or calling (830) 626-1111.